We are Team DM. We exist to deliver Additive Manufacturing AM 2.0 technologies, materials, and applications that enable mass production.
_Articles
Design for Additive Manufacturing: An introduction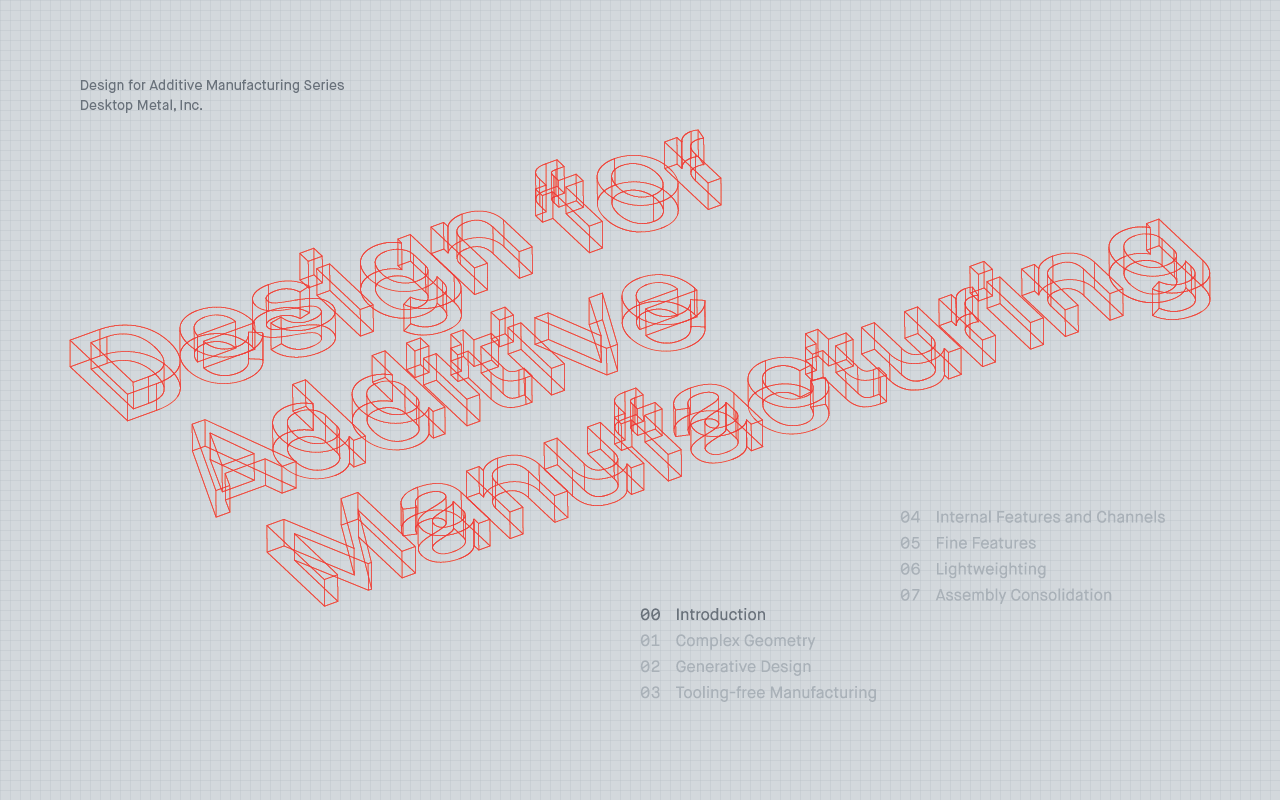 Introduction
For decades, manufacturability has been among the most important considerations - in some ways even more critical than form and function - in the design of metal and composite parts.
By ensuring parts are easy to produce, designers and engineers have reduced manufacturing costs for thousands of products, resulting in both lower prices for consumers and higher margins for manufacturers.
The emergence of metal and composite 3D printing has brought with it a new design language - Design for Additive Manufacturing (DfAM) - developed to allow manufacturers take advantage of the enormous design freedom that comes with 3D printing.
This is the first in a seven-part series examining how the principles of DfAM upend many of the long-standing rules around manufacturability - allowing engineers and designers to place a part's function at the center of their design considerations.
Among the benefits of additive manufacturing this series will explore are:
This is how DfAM is rewriting the rules of manufacturing design and creating next-generation parts and products.