We are Team DM. We exist to deliver Additive Manufacturing AM 2.0 technologies, materials, and applications that enable mass production.
Access system status and statistics from any web browser, anyplace, anytime
Let's Talk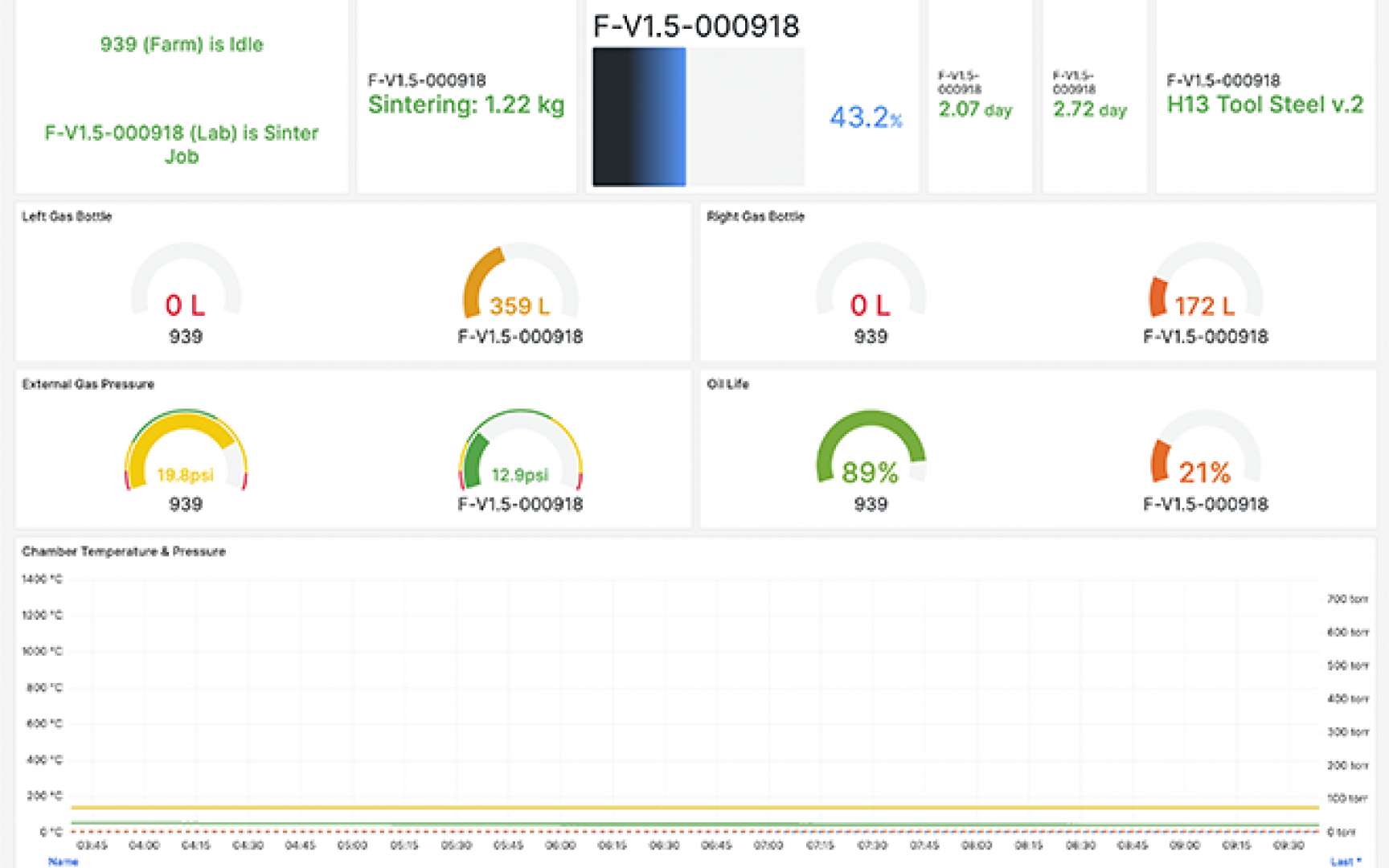 — 01

Real-time information

— 02

Historical tracking and analysis

— 03

Capacity utilization optimization
Amidst the fourth Industrial Revolution, manufactures are integrating new technologies including additive processes to enhance capability and productivity while enabling more intelligent decision-making and customizing. Live Monitor™ provides real-time information about Desktop Metal 3D printers* and furnaces that is actionable, traceable, and helps to improve efficiency and print results. Whether a user owns one metal 3D printer and furnace system or a fleet of two or more, Live Monitor provides a variety of information in user-friendly dashboards to help users maximize capacity utilization, uptime, and operating equipment efficiency (OEE) in production environments of all sizes, from prototypes to serial production.
* Live Monitor currently works with the Desktop Metal Studio System, Shop System, and Production System P-1 and P-50, with other systems slated to be offered soon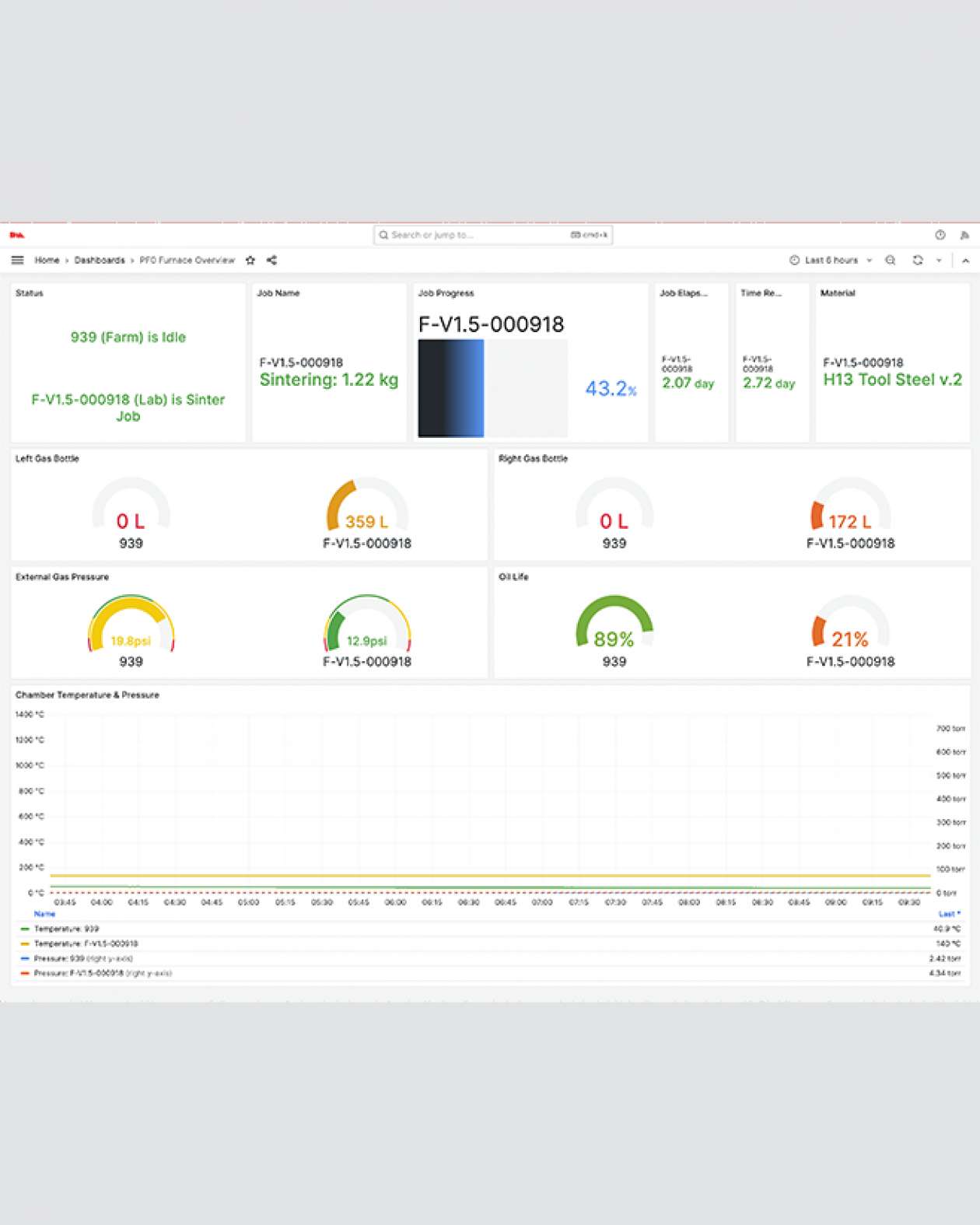 Real-Time Reporting
Information is power, and having real-time data about your process empowers your 3D printing systems to maximize production efficiency. Live Monitor is a cloud-based tool that provides visibility into the status and operation of Desktop Metal devices. Access your system status and statistics any time from any web browser. Live Monitor can even show status across multiple devices in a single dashboard view. Monitor production equipment remotely, even progress outside of shift hours.
Build updates such as estimated job completion times help monitor the progress of print and sintering processes to optimize hardware efficiency while real-time information on success factors like material usage, fluid levels, and humidity help operators anticipate issues before they affect production. Live Monitor supports multiple metal 3D printing technologies and platforms across the Desktop Metal portfolio, ready to support you business as your fleet of metal 3D printers grows.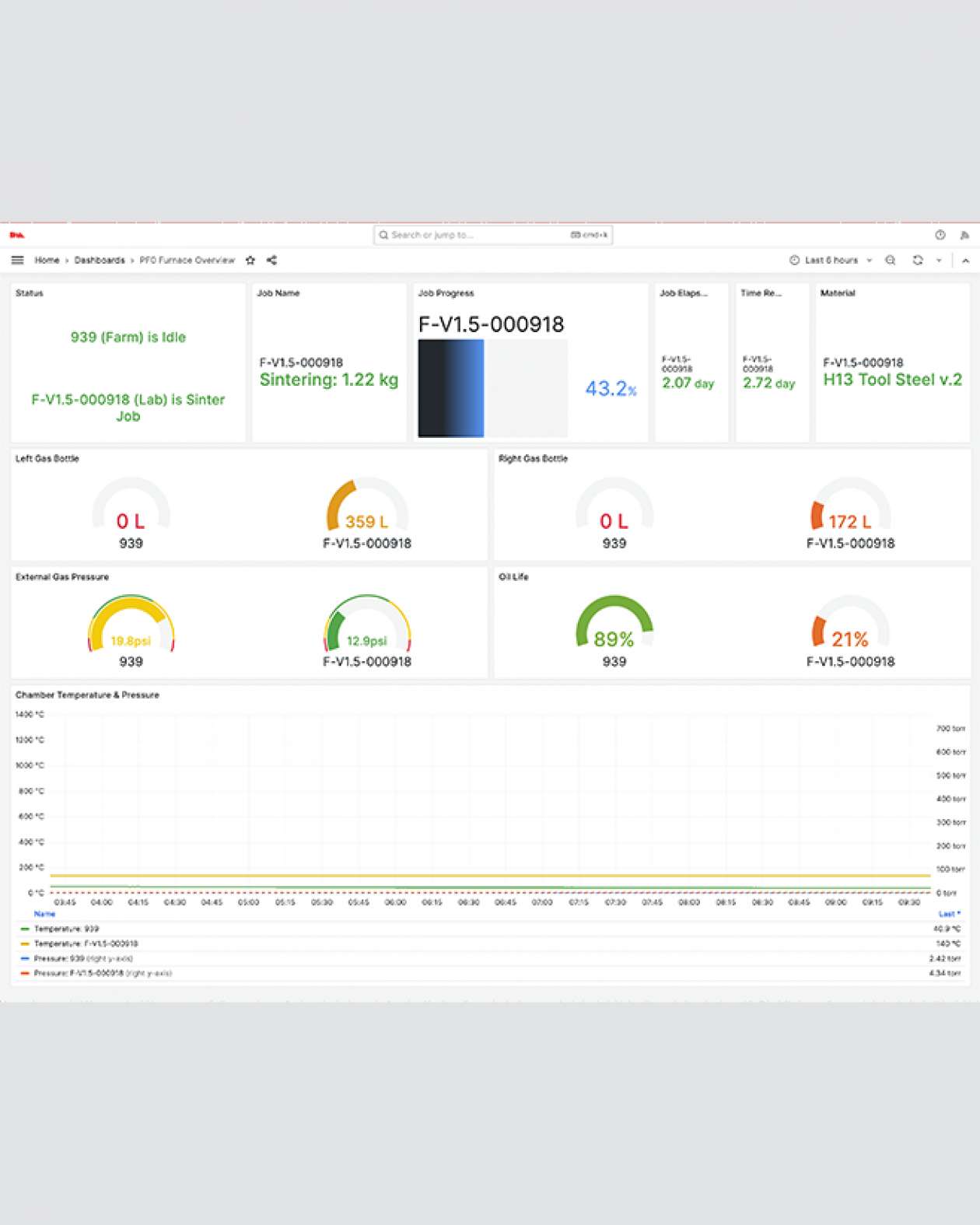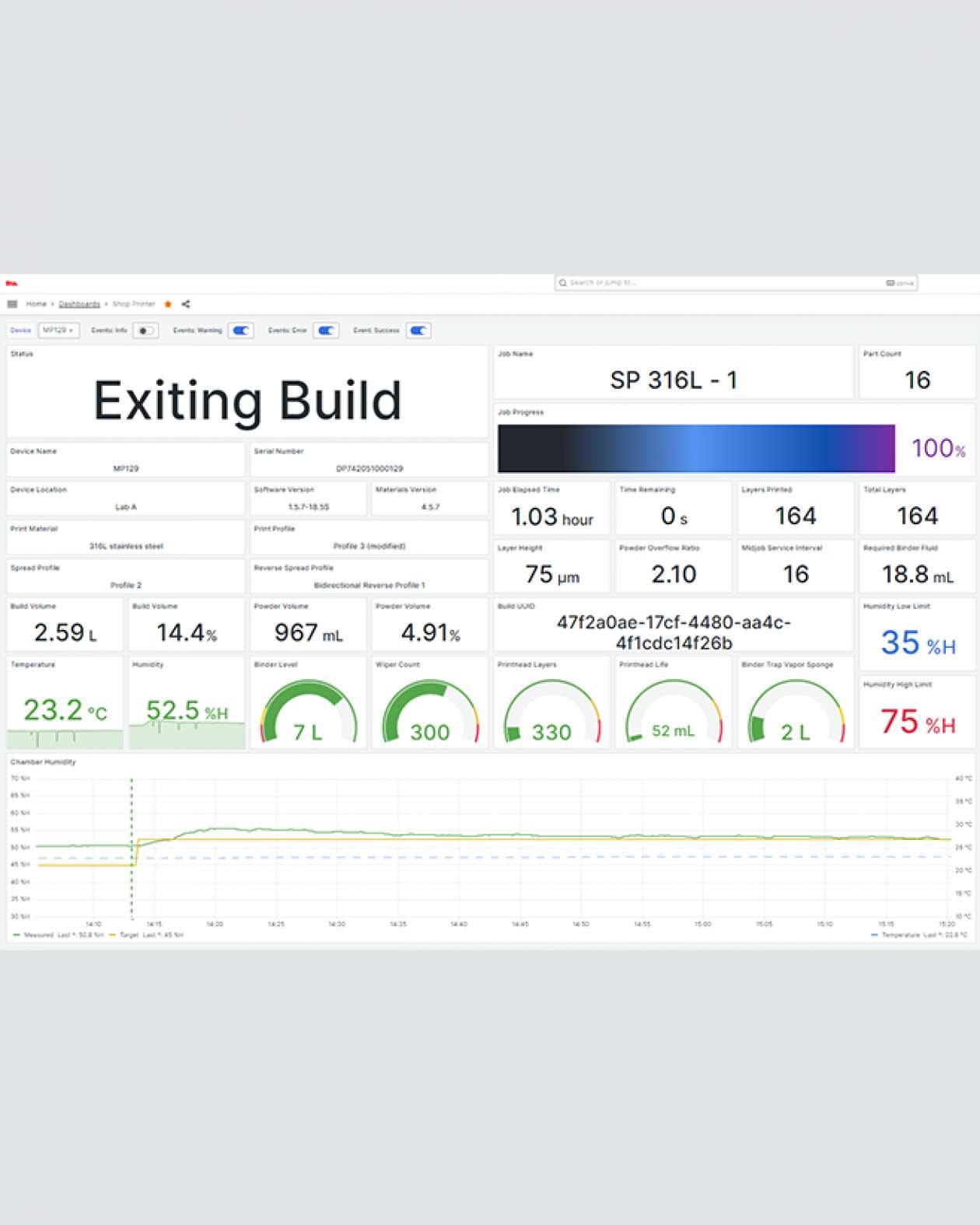 Historical Tracking and Analysis
Different industries require different qualifications, and Live Monitor helps track your build data for regulatory compliance or Industry 4.0 integration. The interface includes 30-day history of vital statistics such as job history and event logs, all exportable for trend analysis. Monitor utilization of key data such as material usage metrics and set up notifications to increase the value-add of additive manufacturing as your business grows.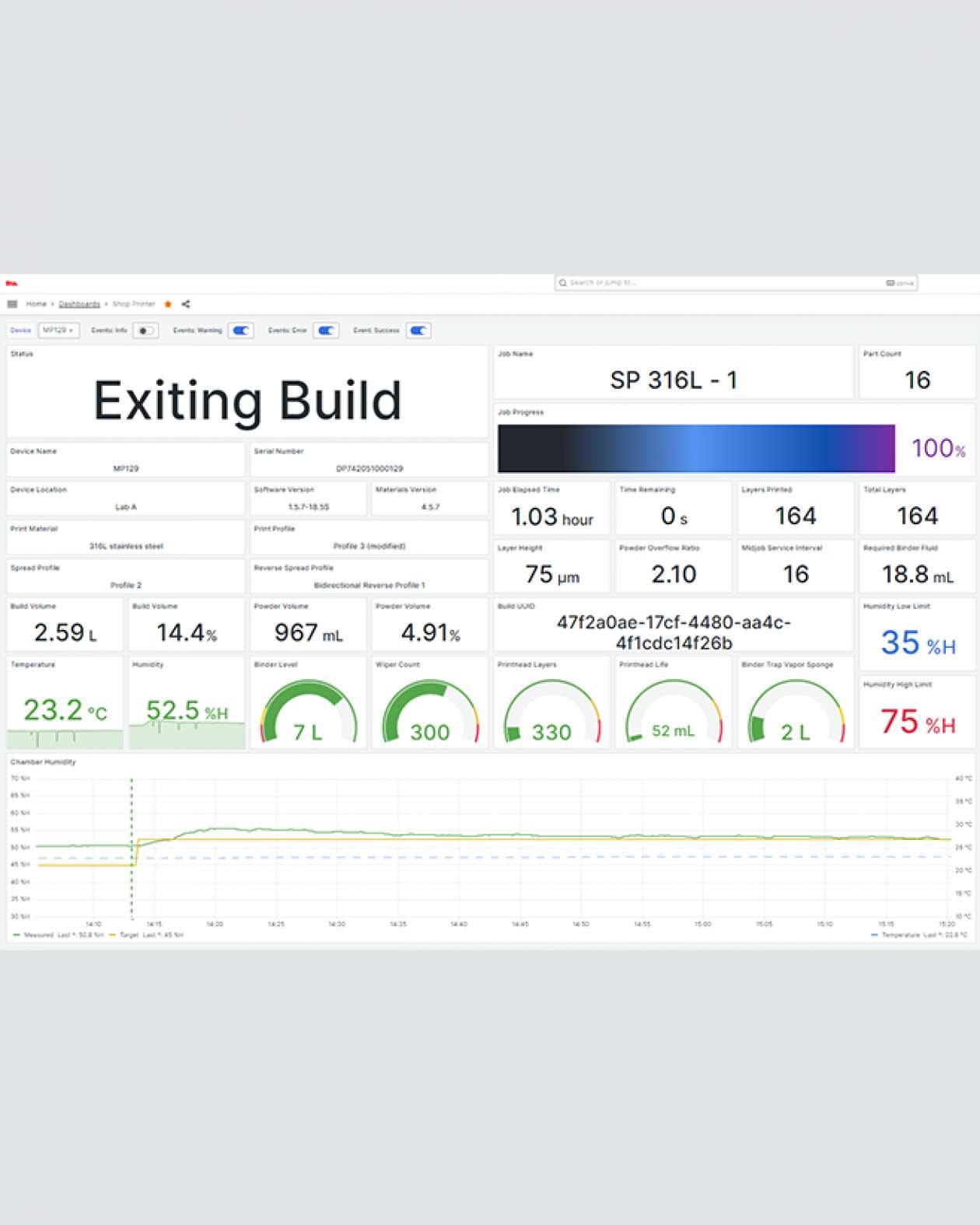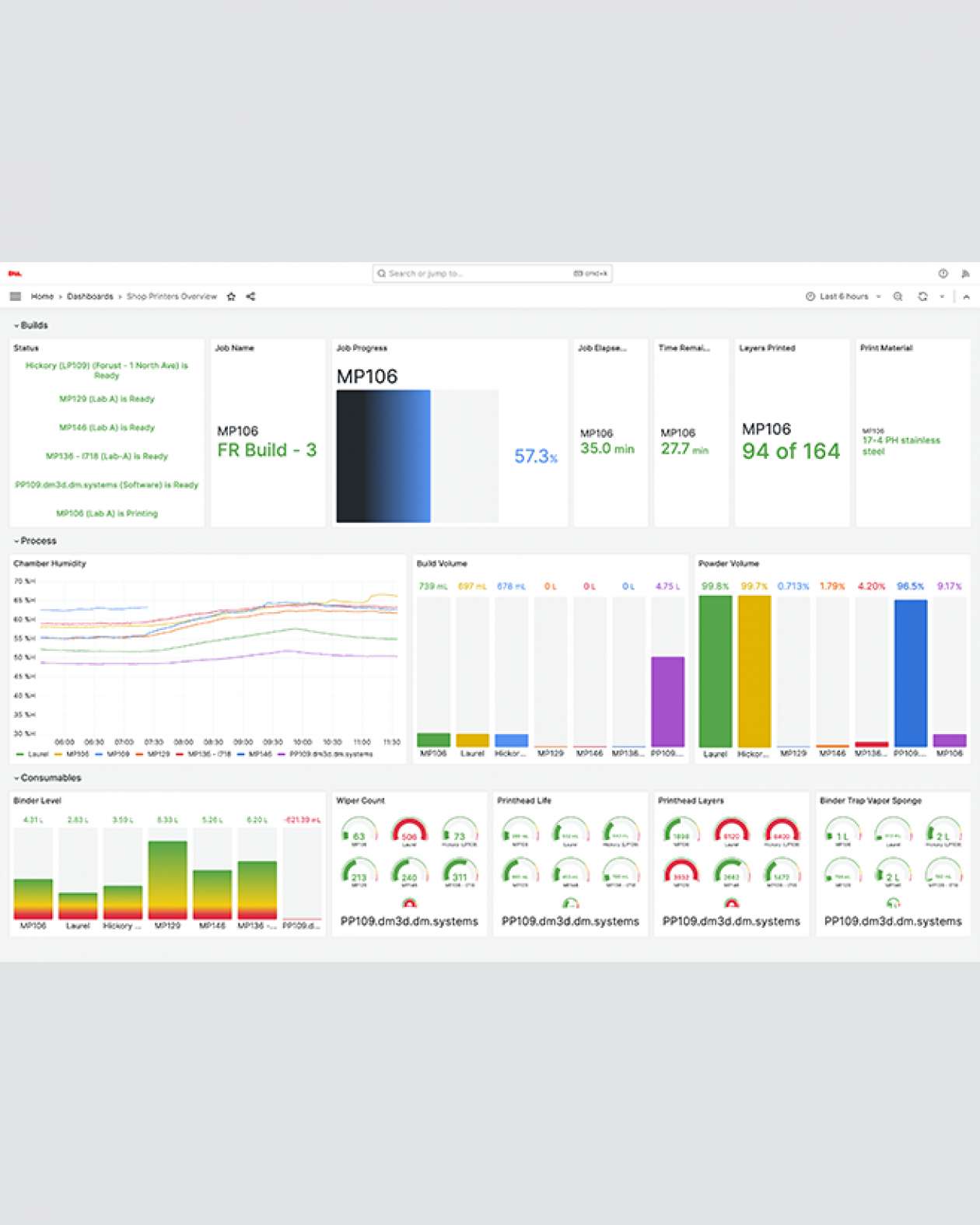 Utilization Optimization
Use the power of Live Monitor to help see system-wide information in an at-a-glance dashboard across a and reduce sunk costs and part loss due to waste and downtime. Drill down into the details of a specific device or monitor utilization across a fleet to ensure accurate inventory management of powders and binders. Use historical analytics to predict future material and resource requirements. Live Monitor helps users maximize capacity, uptime, and operating equipment efficiency (OEE) in production environments of all sizes, from prototypes to serial production.