We are Team DM. We exist to deliver Additive Manufacturing AM 2.0 technologies, materials, and applications that enable mass production.
Software package to seamlessly manage your 3D printers, accessories, and processes
Let's Talk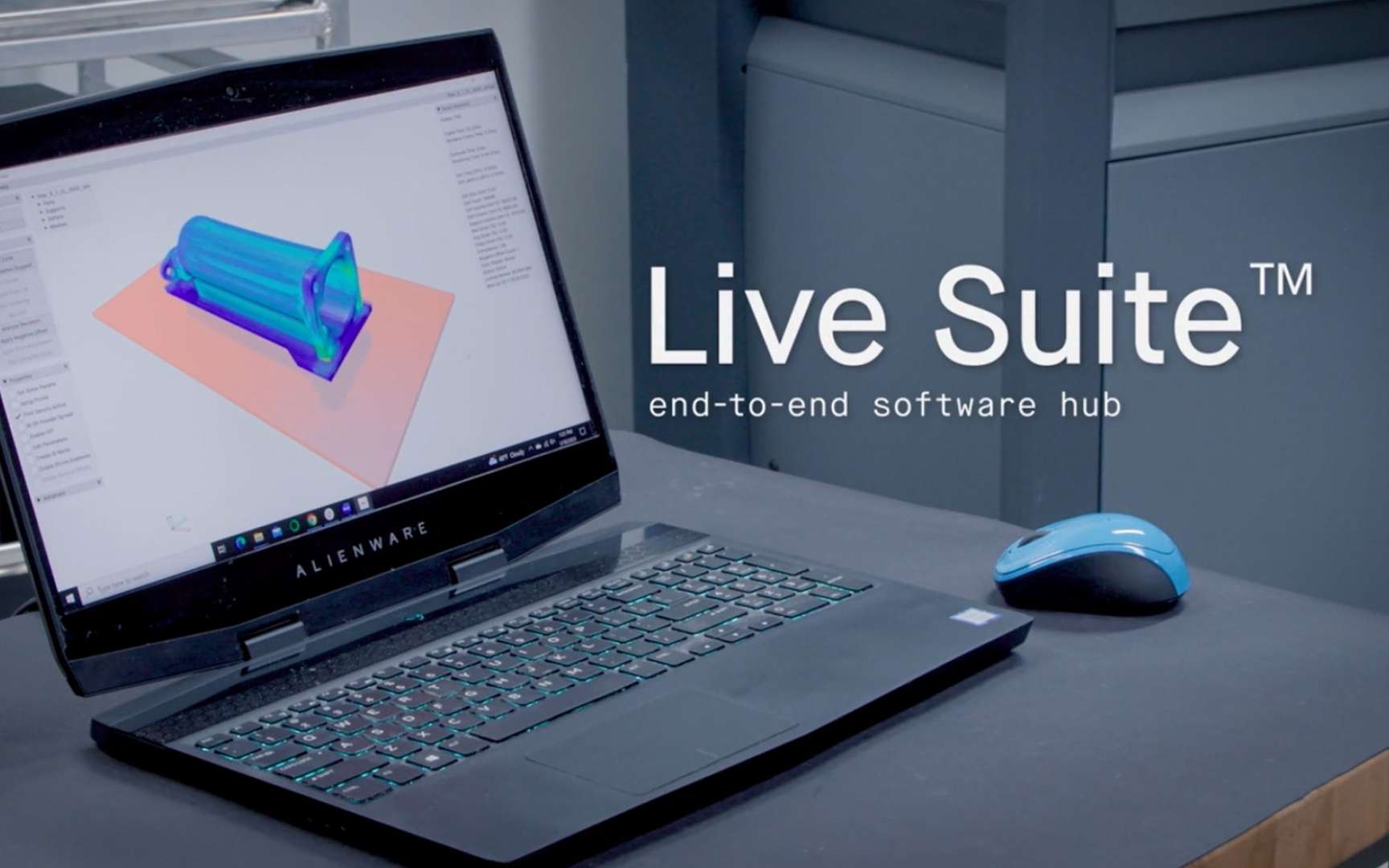 — 01

End-to-End Software Hub for Additive Manufacturing 2.0

— 02

Manage hardware, accessories, and processes

— 03

Desktop Metal, ETEC, ExOne, & Desktop Health printers
When you move to digital manufacturing, your technology is ever changing – alive with data that can flex with your needs. Producing new geometries on demand. Intelligently simulating printing and sintering. Streaming live feedback and analysis. It's instantly responsive to needed changes, whether you want to iterate an existing design or scrap it all and start over again with ease.
Desktop Metal's Live Suite connects you with the lifeblood of your digital manufacturing systems - your data - in new ways that simplify and deliver value. Brought together in Live Suite, our collection of Additive Manufacturing 2.0 software solutions, from prep and build to sinter, scan, and scale, makes our customers' digital design data come alive easily and accurately in 3D printed metal, polymer, and ceramic parts.
End-to-End Software Hub

---

Live Suite is a package of premium software applications with all-new functionality for users of our Additive Manufacturing 2.0 systems that integrates software across our Team DM brands into one easy-to-use cloud-based suite.


Live Platform™
A cloud-based centralized administration hub for all Live Suite applications to enable users to manage their entire workflow in one convenient location

Live Studio™
A cloud-based build preparation software that supports slicing and build preparation for our Bound Metal Deposition™ systems, including the Studio System 2

Live Build™
A desktop-based build preparation software with versions available for metal, sand, and ceramic binder jetting systems, as well as for ETEC digital light processing (DLP) platforms

Live Sinter™
A powerful, multi-physics sintering simulation application that simplifies production of sintered metal parts via binder jetting to deliver final parts with tight tolerances

Live Monitor™
An Industry 4.0 solution for users of select Desktop Metal printers and ancillary equipment to monitor and use real-time data from their equipment to improve efficiency.