Our story
We are reinventing the way engineering teams produce metal and composite parts—from prototyping through mass production.
Desktop metal was founded in 2015 by leaders in advanced manufacturing, metallurgy, and robotics, to address the unmet challenges of speed, cost, and quality to make 3D printing an essential tool for engineers and manufacturers around the world.

With solutions for every stage of the manufacturing process - from prototyping and pilot runs to mass production and aftermarket parts - we are reinventing the way engineering teams produce metal and composite parts across a wide range of applications and industries.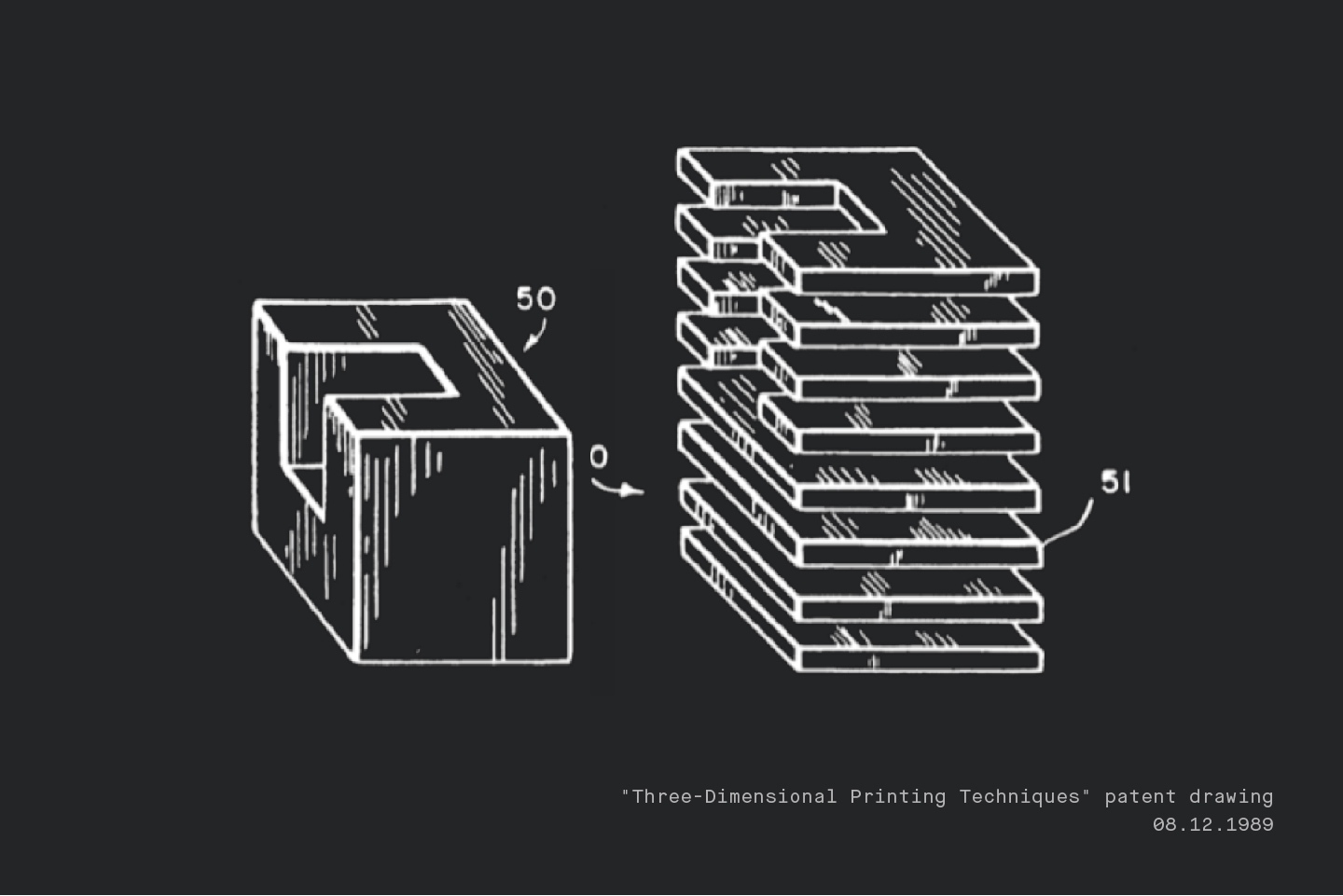 19
88

"3D Printing" gets its name and binder jetting is invented by Ely Sachs (Co-founder) and colleagues at MIT.

Original binder jetting prototype (MIT, 1988)

97

Metallurgy experts Animesh Bose (VP, R&D) and Randall German publish definitive book on Metal Injection Molding.
20
00

Single-Pass Inkjet Technology is invented by Paul Hoisington (Chief Scientist for Inkjet Systems) and colleagues.

Single-pass Inkjet Printing patent. US 7.458,657 B2 (Fig. 14)

06-11

Major nanocrystalline and amorphous metals advances are made by Chris Schuh (Co-founder) at MIT

SEM photomicrograph of the as-milled WeCr powder used in this investigation.

15

Desktop Metal™ is founded by Ric Fulop in collaboration with world-leading experts in materials science, engineering, and 3D printing. Over the course of two years, their work pulls multiple independent inventions together to form the DNA for Desktop Metal's technology.

17

[APR] Desktop Metal is officially launched with the introduction of the Studio System, the world's first office-friendly metal 3D printing system, and the Production System, the world's fastest mass production printer.

[DEC] Desktop Metal begins shipping Studio System to pioneer customers. The first to receive a printer is Google's ATAP.

[NOV-DEC] Desktop Metal is awarded two seminal Separable Support patents for its metal 3D printing technology

18

[FEB] Desktop Metal announces the debut of Live Parts, the first growth-based generative design tool.

Your browser does not support the video tag.

[MAR] Desktop Metal announces Series D follow-on funding, led by Ford and Future Fund, bringing the company's total funding to date to $277M; analysts place valuation of the company at $1.1 billion

19

Desktop Metal closes a $160M funding round, led by Koch Disruptive Technologies, bringing combined total funding to $438M, marking the largest total funding of any private 3D printing company to date.

[MAR] Shipment and installation of first ever Production System

[JUN] Desktop Metal announces it is now shipping Studio System to companies throughout Europe

[OCT] Desktop Metal introduces Fiber, the world's first desktop 3D printer to fabricate high resolution parts with industrial grade continuous fiber composite materials used in automated fiber placement processes

Your browser does not support the video tag.

[NOV] Desktop Metal launches Shop System, the world's first metal binder jetting system designed for machine shops and metal job shops.