We are Team DM. We exist to deliver Additive Manufacturing AM 2.0 technologies, materials, and applications that enable mass production.
Highly custom, complex parts in hard-to-machine materials
---
Heavy industries - from industrial equipment manufacturing to chemical processing - require highly customized equipment and manufacturing facilities. Using 3D printing, complex parts can be created without custom tooling or post-processing - reducing per-part costs and enabling new, functionally-optimized designs.

The on-demand production and geometric freedom of 3D printing allows manufacturers to consolidate assemblies, easily produce one-off designs, and reduce costs for spare parts storage.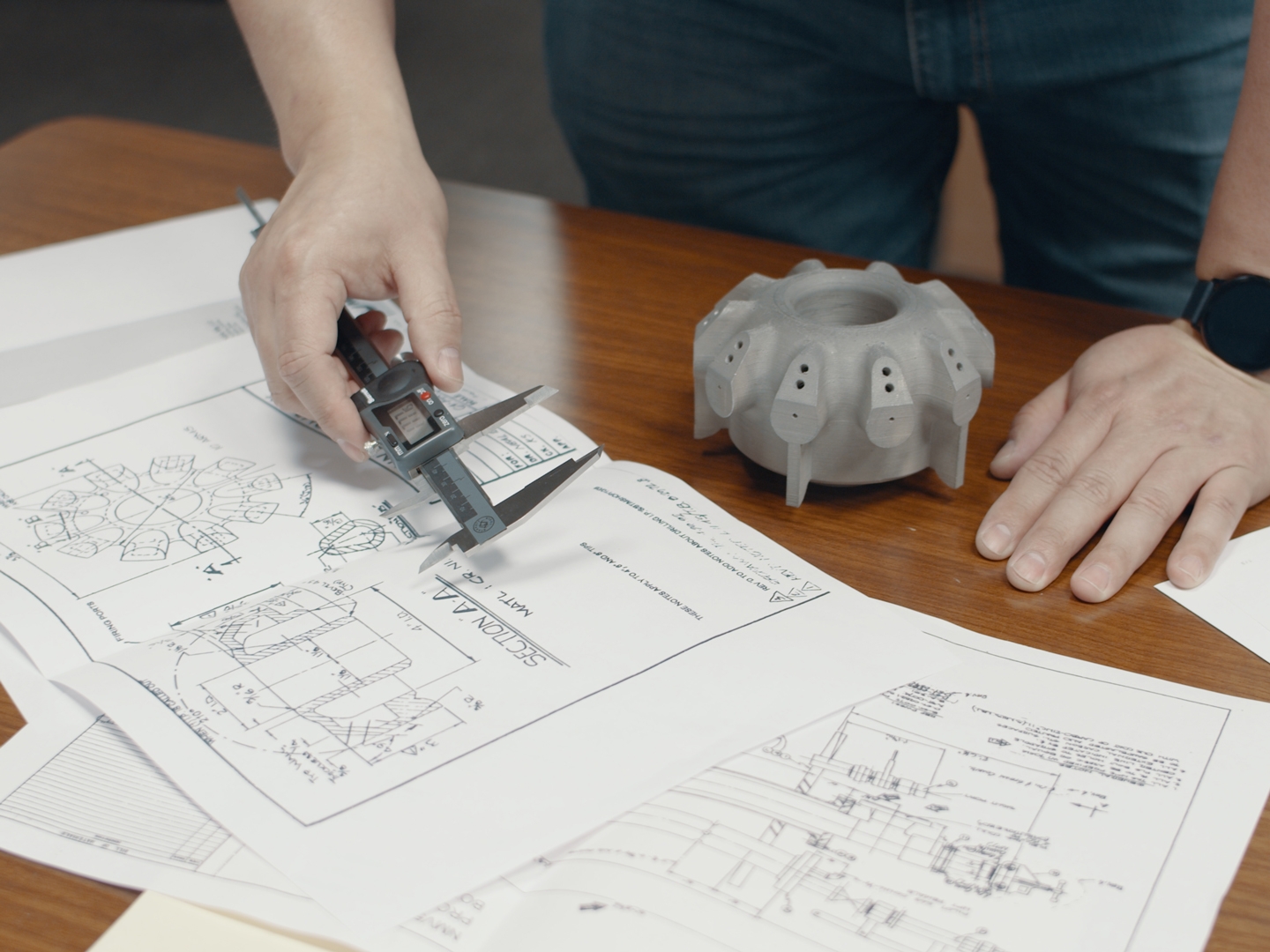 Simplifying innovation and legacy part creation for heavy industry.
By eliminating the need for hard tooling, the Studio System makes it easy for John Zink Hamworthy Combustion engineers to produce innovative new parts, reproduce parts for which tooling no longer exists and find creative solutions to improving their workflow.
Learn More
Helping heavy industry
Leaders in the world of heavy industry rely on Desktop Metal products both to keep current operations running smoothly and to create innovative new designs to help grow their business

Part Gallery
With the ability to quickly produce complex components from hard-to-machine materials, 3D printing can help heavy industry firms keep per-part costs low for custom, low-volume parts, while enabling the creation of new designs with greater geometric complexity.
---

This burner tip is used to shape the flame in industrial burners.

---

This manifold is used to combine three flows into one common flow.

---

Down Hole Tool Slip

17-4 PH

This part provides a frictional hold between a packer and a pre-existing pipe during oil extraction

---

Oil + Gas Impeller

Alloy 625

This impeller is used to flow corrosive chemicals through a pump.

---

This is part of the housing for a hydraulic pump.

---

Master Drilling Sun Gear

17-4 PH

This part is a sun gear used in a planetary gearbox for an earth-drilling machine.

---

This part is a custom nozzle for use in chemical processing.

---

This part is a fuel atomizer for a steam boiler on a liquid natural gas (LNG) tanker.

---

This housing is used to integrate multiple internal moving components.

---

This flower nozzle is used to atomize fluid in industrial equipment.

---

This heat exchanger is designed to help dissipate heat from an electric motor.

---

This impeller is used to control the pressure and flow of fluids in equipment like pumps and compressors.

---

This housing is used to hold pressed-fit bearings in place in a machine.

---

This part is a roller screw for use in a linear actuator.

---

This swirler is used to push the diesel fuel mix into the burner.