We are Team DM. We exist to deliver Additive Manufacturing AM 2.0 technologies, materials, and applications that enable mass production.
Custom, complex parts made easy - from design exploration to replacement parts
---
Using 3D printing, machine designers can print and test multiple variations of a part to quickly optimize designs. With greater design freedom, engineers can create parts that are unattainable with machining and consolidate large assemblies into fewer parts.
Without the need for tooling, manufacturers can customize and print new and replacement parts on demand, eliminating the need to warehouse thousands of different parts.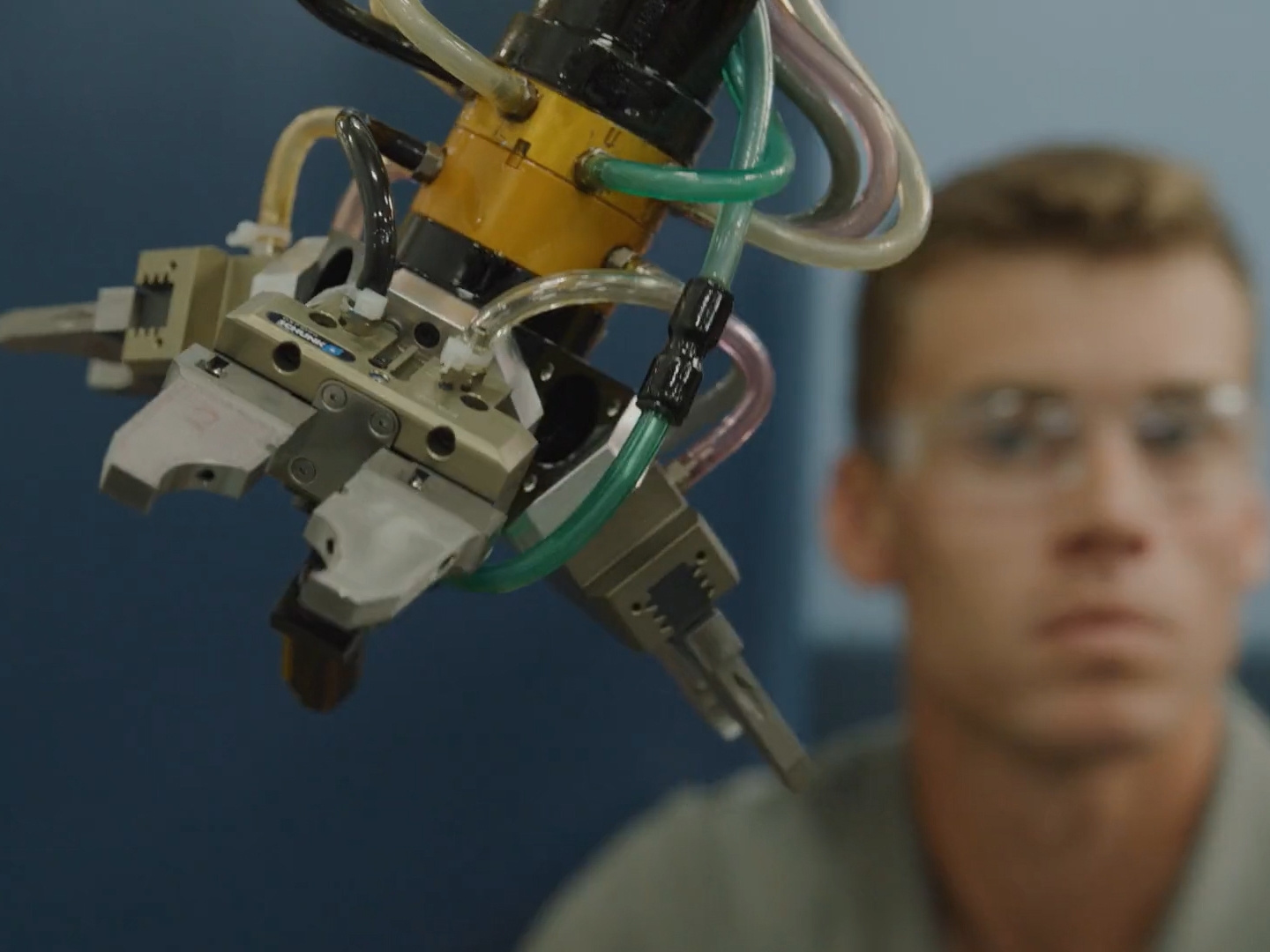 Enabling low-cost, custom components
With the ability to quickly and inexpensively create custom components, the Studio System allows UMC engineers to print and test multiple design variants, create otherwise difficult-to-produce geometry, and explore assembly consolidation.
Learn More
Machine design made easy
A number of companies use 3D printing for machine design, and Desktop Metal products allow them to quickly create custom parts that cannot be made via traditional methods, as well as new designs tailored to increase efficiency.
Part Gallery
_Machine design applications
3D printing provides a greater degree of freedom for machine designers - enabling assembly consolidation and easy manufacture of otherwise costly, complex one-off parts.
---

Balance Shaft Gears

PEKK + CF

This part is a balance shaft gear used in an automotive turbocharger to reduce vibration.

---

This meshes with a custom worm gear — determining rotational speed and enabling high torque transmission.

---

This component is used in a linear actuator with a timing gear to repeatedly push a component.

---

This part is a roller screw for use in a linear actuator.

---

This bus bar is used for local high current power distribution, since its gets hot while doing this, the bus bar features internal conformal cooling passages.

---

Herringbone gears are advantageous for their smooth power transfer and self aligning nature.

---

BattleBots Bot Motor Housing

PEEK + CF

Created for a BattleBots, this motor housing was custom-designed to hold an electric motor.

---

GRIT Lever Connectors

PA6 + FG

A pair of these level connectors are used in custom, all-terrain wheelchairs.

---

This part is a replacement gear for vintage (circa 1940) lathe.

---

Killacycle Coupling

17-4 PH

This part is a taper lock coupling designed for a high-end, custom motorcycle.

---

This part is used to hold multiple sensors while measurements are taken in a running machine.

---

This custom-designed bolt is used in specific applications.

---

This gear features a complex internal lattice structure only achievable via 3D printing.

---

This stator is designed for use in a small electric motor.

---

This part is the front flange of a worm gear speed reducer, allowing for the connection of different sized motors.