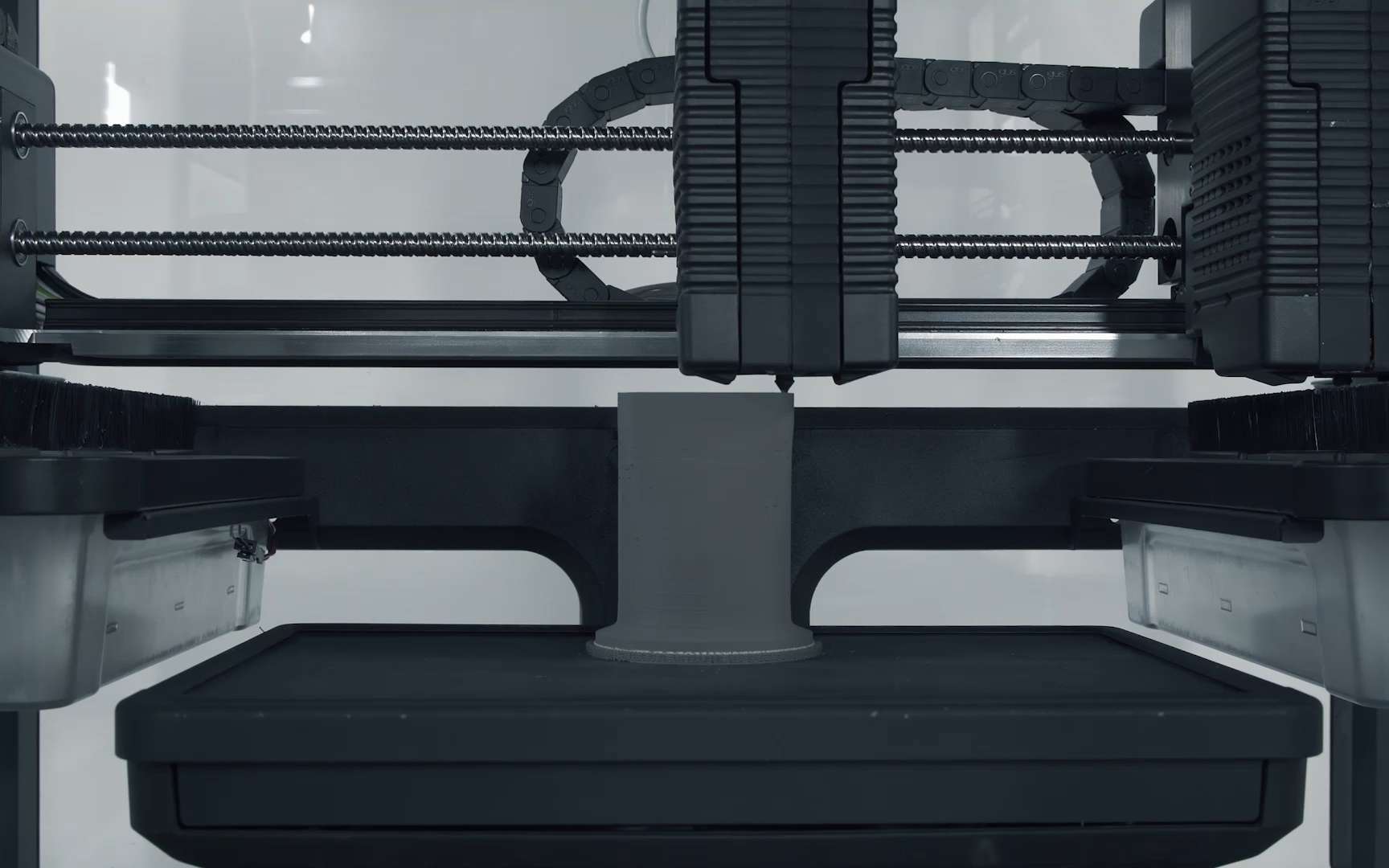 — 01

High-quality parts

— 02

Easy to use

— 03

Designed for the office
The Studio System™ enables designers and engineers to create high-quality, 3D printed metal parts with ease from their office.
High-quality parts
Easily 3D print difficult-to-machine parts featuring complex geometry like undercuts and internal channels. Fabricate®, the software at the heart of the Studio System™, automates complicated metallurgical processes to produce high-quality parts with mechanical properties similar to casting.
High-resolution printing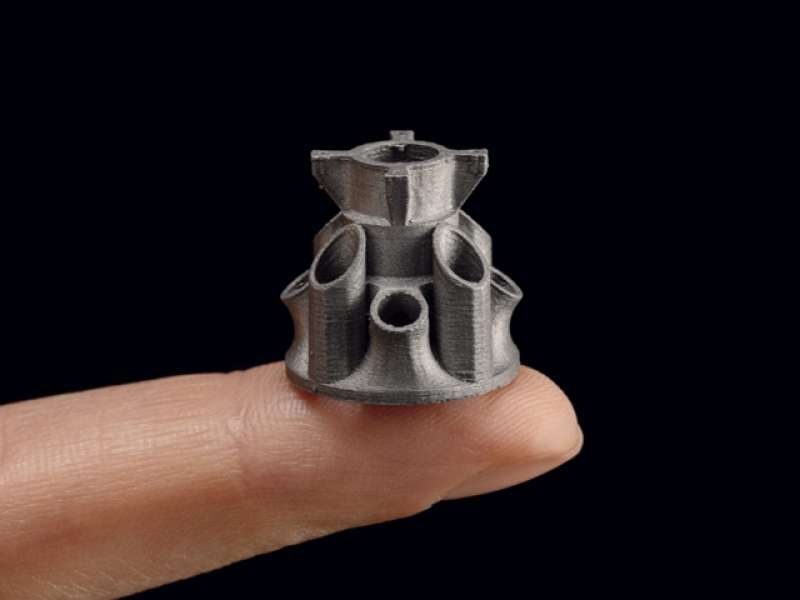 Interchangeable print heads - standard (400µm), high-res (250µm) - and layer height as low as 50µm allow users to optimize prints for build speed or print ultra-fine features.
Adjustable shell thickness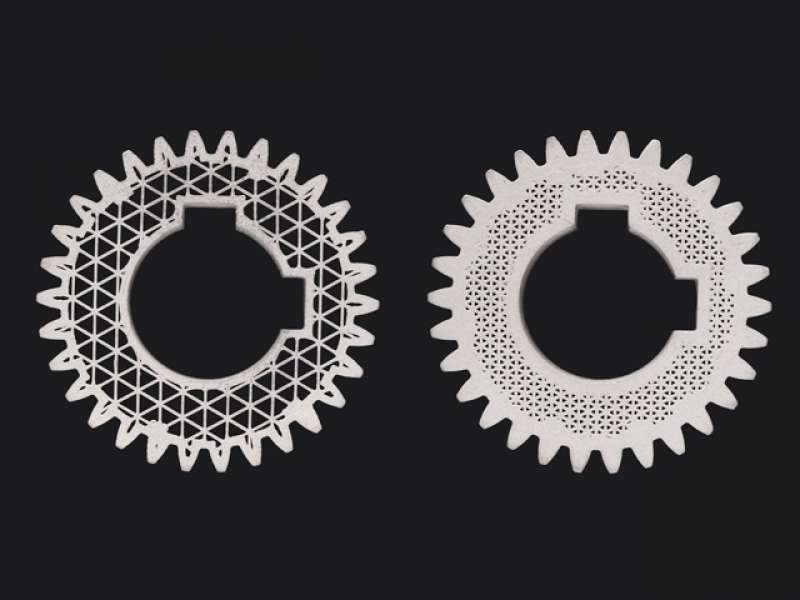 Adjust shell thickness and infill density to 3D print stronger parts or enable faster post-processing. Create walls up to 4mm thick and fully-dense parts (with no infill) up to 8 mm thick.
High density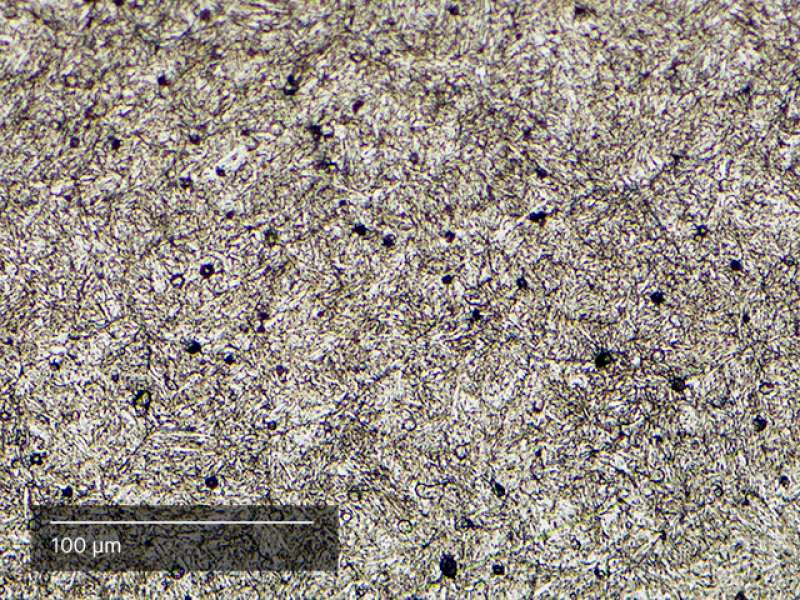 Achieve part densities of up to 98 percent through the use of high metal volume fraction media, high-pressure extrusion, and vacuum sintering at temperatures of up to 1400ºC.
Easy to use
Designed to simplify the otherwise complicated powder metallurgy process, the Studio System™ makes 3D printing metal parts as easy as uploading a design and pressing print. No guesswork or calculations are needed - you design your part, and Desktop Metal's secure, web-based software does the rest.
Designed for the office
The Studio System™ was designed from the ground-up to seamlessly integrate 3D printing into an engineer's workflow. By eliminating lasers and loose metal powders, the system is easy to use in your team's work environment—no third-party equipment or special facilities required.
No loose powders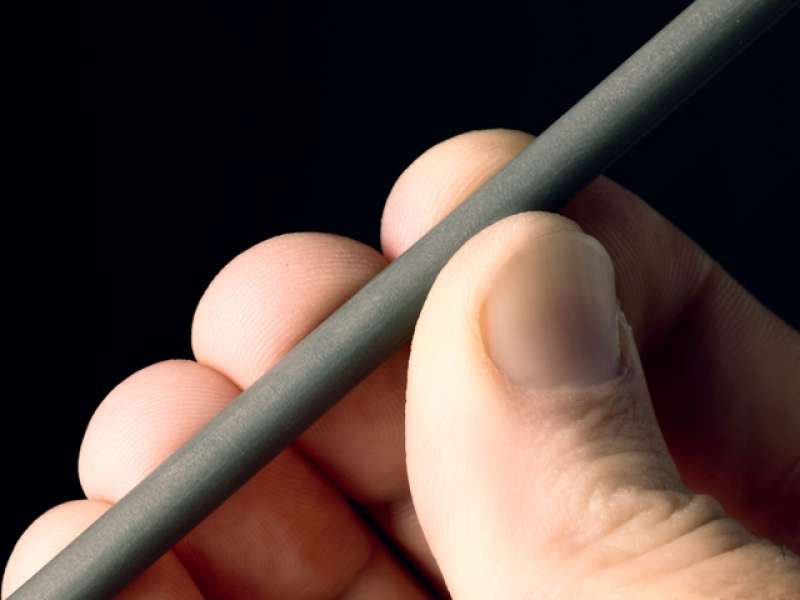 Inspired by metal injection molding, the Studio System™ uses materials that consist of a mixture of metal powder and polymer binder - no loose metal powers are used. No special facilities or respiratory PPE needed.
Print from your desk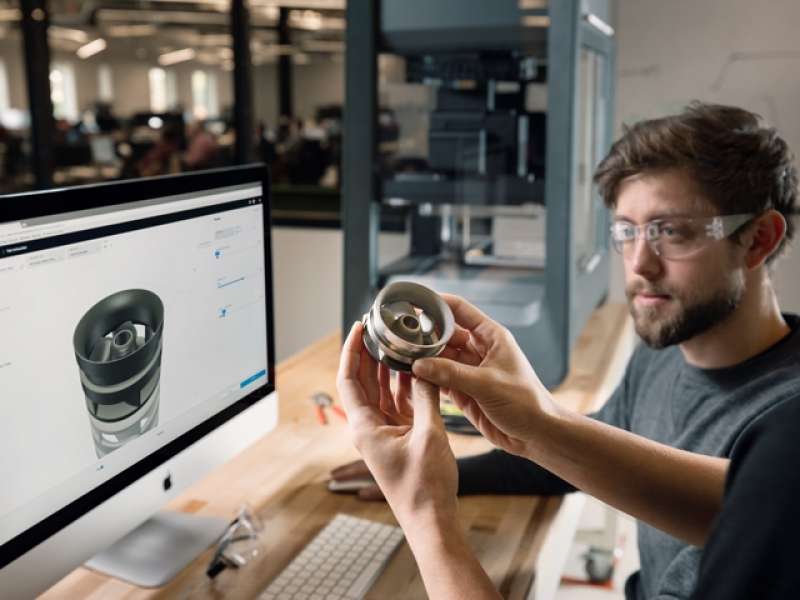 The easy-to-use design of the Studio System™ allows you to regain ownership of your prototyping pipeline with 3D printing. Entire engineering or design teams can use it to iterate on designs quickly, and monitor the process from within Fabricate® to track the completion of your builds.
No special facilities requirement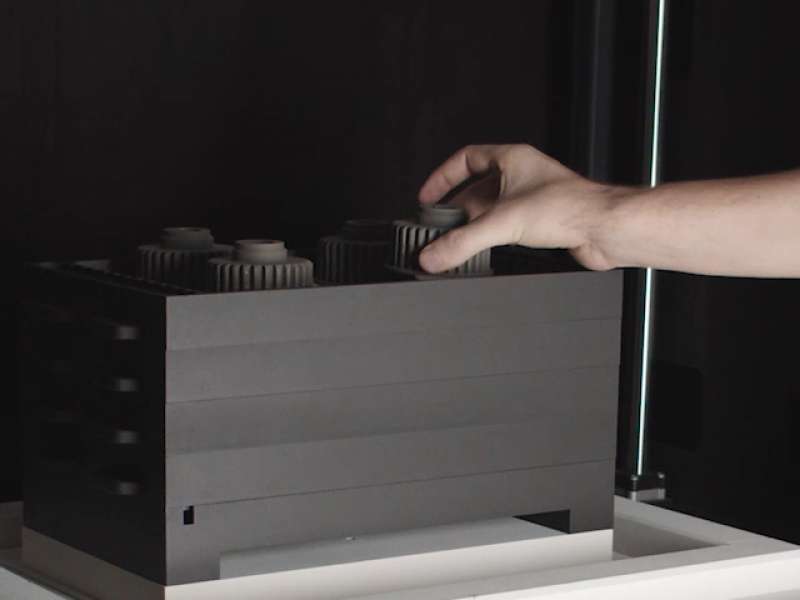 Designed to fit through an office door, the Studio System™ does not require the construction of special facilities before operation, making it easy to start 3D printing metal parts.
How it works
The Studio System™ leverages Bound Metal Deposition® technology - a process based on MIM (metal injection molding) in which loose powders and dangerous lasers are eliminated in favor of bound metal rods - to shape parts layer-by-layer.
Prep

---

Secure, web-based software constructs build plans from STL or CAD files, automatically generating supports and control parameters based on part geometry and material.

Print

---

Layer by layer, a green part is 3D printed by extruding bound metal rods—metal powder held together by wax and polymer binders—in a process called Bound Metal Deposition®.

Debind

---

The green part is immersed in proprietary debind fluid, dissolving primary binder and creating an open-pore channel structure throughout the part in preparation for sintering.

Sinter

---

As the part is heated to temperatures near melting, the remaining binder is removed and metal particles fuse together causing the part to densify up to 96-98%
The Studio System™ is a three-part solution that automates metal 3D printing. Tightly integrated through Desktop Metal's cloud-based software, it delivers a seamless workflow for 3D printing complex metal parts in-house—from digital file to sintered part.

Scale up to a Studio Fleet™
Built to scale, Studio Fleet can be configured to deliver 5x the throughput of the original three-part system for only twice the capital investment.
Common Scenarios
Low volume production of custom parts
Aftermarket or replacement parts
Pilot runs prior to mass production
Extruder Nozzle

Used to mix two dense ceramic slurries, the nozzle directs flow and defines the shape of extrusion. The application requires a complex loft design and relatively low quantity. Given the strength, stiffness and thermal resistance requirements, the extruder nozzle must be made of metal.

In-house metal 3D printing is up to four times faster and 90% cheaper than CNC machining or selective laser melting (SLM). And instead of extrusion honing, parts are easily sanded in the green state to achieve critical surface finish on the nozzle interior.

| | | | |
| --- | --- | --- | --- |
| System | Parts Per Week | Parts Per Month | Parts Per Year |
| Studio System | 6 | 26 | 96 |
| Studio Fleet (3x) | 18 | 78 | 312 |
| Studio Fleet (5x) | 30 | 130 | 1,560 |

Lathe Gear

The custom gear is designed for a vintage lathe that is no longer in production. Due to frequent use and high loads, the part is susceptible to wear. To machine this gear at volume via broaching or hobbing is prohibitively costly and time-consuming, resulting in longer downtime until the replacement gear is available.

In order to meet strength and stiffness requirements, the lathe gear must be made of metal. In-house metal 3D printing with a custom hardware configuration expedites the production of replacement gears at a significant reduction in cost-per-part.

| | | | |
| --- | --- | --- | --- |
| System | Parts Per Week | Parts Per Month | Parts Per Year |
| Studio System | 14 | 60 | 728 |
| Studio Fleet (3x) | 42 | 182 | 2,184 |
| Studio Fleet (5x) | 70 | 304 | 3,640 |

Flexure

Often, flexures require comprehensive, multi-step manufacturing processes - including wire EDM, water jet, brazing, etc. - to achieve a desired geometry. The ability to iterate quickly and perform extensive testing is critical to ensuring part performance.

In-house metal 3D printing allows for the creation of complex geometries without impact on cost or time, as well as rapid iteration and testing at quantities needed for effective validation.

| | | | |
| --- | --- | --- | --- |
| System | Parts Per Week | Parts Per Month | Parts Per Year |
| Studio System | 36 | 166 | 1872 |
| Studio System (3x) | 108 | 468 | 5616 |
| Studio System (5x) | 180 | 780 | 9,360 |
Part gallery
_Studio System™ applications
Studio System™ applications span a variety of industries including manufacturing, tooling, automotive, consumer, electronics, and oil & gas.
---

This die is used in the manufacture of extruded plastic framing.

---

One of six types of movable objects used in the game of chess.

---

This burner tip is used to shape the flame in industrial burners.

---

Custom designed golf putter is an example of the customization that is possible with 3D printing.

---

This flower nozzle is used to atomize fluid in industrial equipment.

---

This impeller is used to control the pressure and flow of fluids in equipment like pumps and compressors.

---

Sheet Metal Embosser

4140

This custom embosser is used in sheet metal fabrication.

---

This part is an Injection mold insert for manufacturing zinc zippers.

---

This part attaches wheels to a skateboard deck, and was optimized using generative design tools

---

Master Drilling Sun Gear

17-4 PH

This part is a sun gear used in a planetary gearbox for an earth-drilling machine.

---

Mold insert is used to injection mold medical inhaler mouthpieces.

---

UMC End Effectors

17-4 PH

These grippers are used to fixture and move aerospace forgings on a manufacturing line.

---

APG Thread Checker Fixture

17-4 PH

This fixture pushes a thread checker into a part on a manufacturing line.

---

BattleBots Bot Support

17-4 PH

This part is a structural member for use in the bot's robotic arm.

---

This part is used to hold a workpiece in place during machining lathe operations.

---

O-Ring End Effector

17-4 PH

This end effector is used to stretch and install O-rings on a hydraulic fitting.

---

This fixture is used to achieve critical tolerances on metal injection molded (MIM) parts.

---

Helical Heat Exchanger

Copper

Used in chemical processing to cool a hot gas as it flows through a pipe.

---

This part is a fuel atomizer for a steam boiler on a liquid natural gas (LNG) tanker.

---

Example of the unique jewelry that can be customized and scaled for a tailored fit.

---

This part is a replacement gear for vintage (circa 1940) lathe.

---

This manifold is used to combine three flows into one common flow.

---

Generative Piston Head

4140

Prototype piston head for a reciprocating engine, optimized with generative design.

---

This is part of the housing for a hydraulic pump.

---

The guitar tailpiece anchors one end of the guitar strings.

---

Example of the unique jewelry that can be customized and scaled for a tailored fit.
Applications by Industry
Explore applications for 3D printing across a range of industries.