Custom tooling and reduced down time on the manufacturing floor
---
By quickly producing manufacturing tooling like jigs, fixtures and mold inserts, 3D printing helps shorten lead times and cost, allowing companies to move quickly from finished design to production.
Due to its complex geometry, tooling is typically CNC machined, which can lead to bottlenecks due to limited capacity in both machines and operators. Printing tooling can eliminate those obstacles, reducing down time across the manufacturing floor.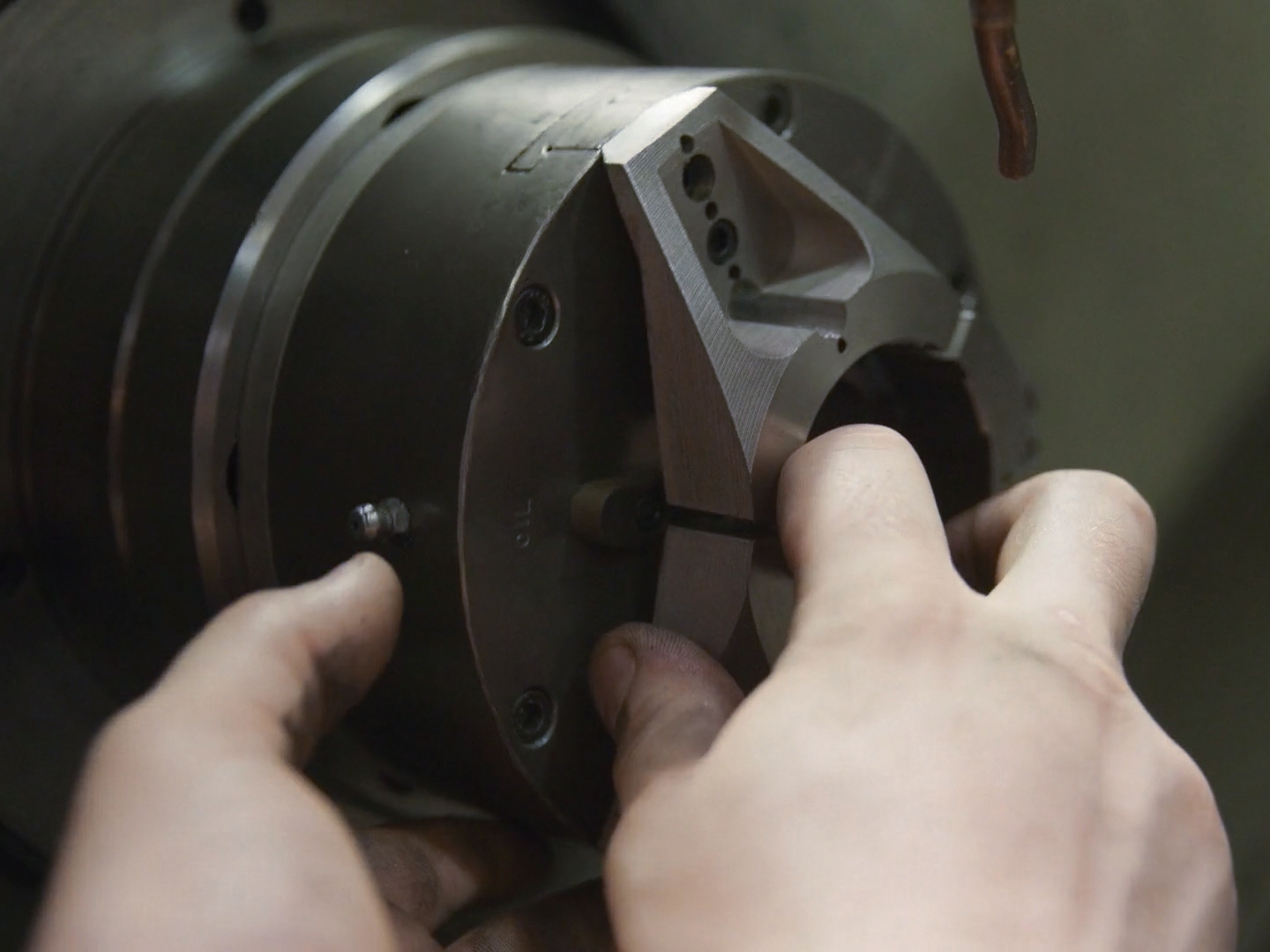 Custom tooling, easier than ever
Using the Studio System, APG engineers are able to significantly reduce the lead time and cost to produce custom jigs, fixtures and tooling. The result is faster transitions from finished design to production and less down time for manufacturing lines.
Learn More
Custom tooling creation
Using Desktop Metal products, the world's top tool-makers are able to quickly produce custom tools - shortening the lead time and cost for end-use parts and reducing manufacturing down time.
Part Gallery
3D printing is an ideal solution for a wide range of tooling applications - including custom jigs and fixtures, complex injection mold inserts, extrusion dies, stamping tools, and more.
---

This part is an Injection mold insert for manufacturing zinc zippers.

---

Machining Fixture

PEEK + CF

This fixture holds lock barrels in place during a secondary reaming operation.

---

This part is used to hold a workpiece in place during machining lathe operations.

---

This die is used in the manufacture of extruded plastic framing.

---

UMC End Effectors

17-4 PH

These grippers are used to fixture and move aerospace forgings on a manufacturing line.

---

This fixture is used to achieve critical tolerances on metal injection molded (MIM) parts.

---

Sheet Metal Embosser

4140

This custom embosser is used in sheet metal fabrication.

---

Assembly Fixture

PA6 + CF

This fixture is used to hold a sheet metal housing while fasteners and electronics are installed.

---

APG Thread Checker Fixture

17-4 PH

This fixture pushes a thread checker into a part on a manufacturing line.

---

Press Brake Tooling

PA6 + CF

These press brake tools are used to bend aluminum sheet metal.

---

O-Ring End Effector

17-4 PH

This end effector is used to stretch and install O-rings on a hydraulic fitting.

---

This fixture is used to hold metal injection molded shrouds for secondary machining operations.