We are Team DM. We exist to deliver Additive Manufacturing AM 2.0 technologies, materials, and applications that enable mass production.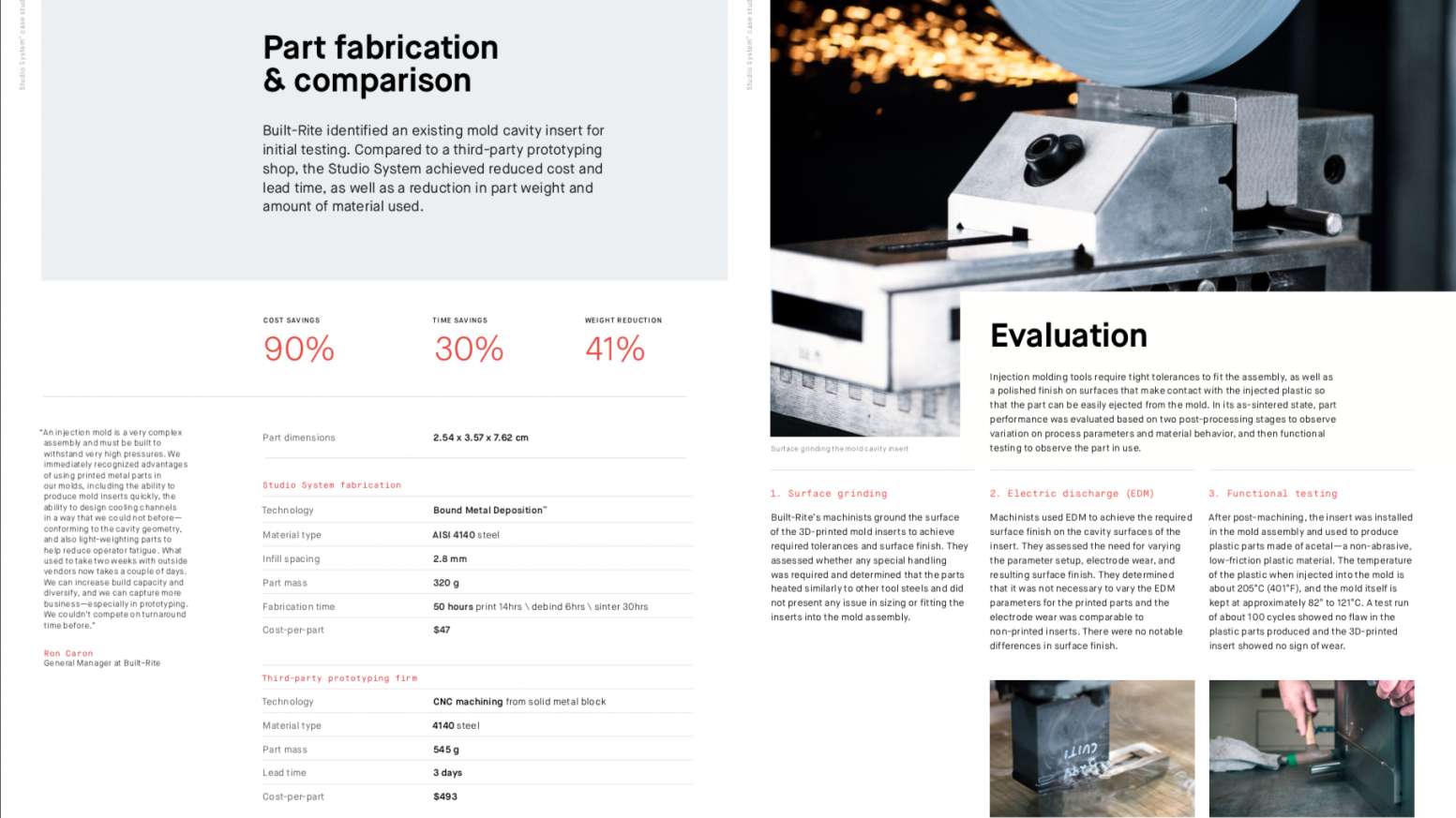 About the application
The Studio System allows injection mold manufacturers to realize the benefits of additive manufacturing—including reduced cost-per-part and lead time, as well as the ability to print complex designs—to improve operations without relying on third-party vendors. By reducing material usage and printing with closed-cell infill, Built-Rite can lightweight parts within the mold assembly without impacting wear resistance required for tooling applications.