We are Team DM. We exist to deliver Additive Manufacturing AM 2.0 technologies, materials, and applications that enable mass production.
Market-tested goods and custom components
---
For consumer goods manufacturers, 3D printing benefits both product development and production. During development, it allows for quickly testing designs and collecting market feedback, and during production can create low-volume, regionally-targeted or mass-produced parts without tooling.
Printing also allows traditionally off-the-shelf components - like buttons, buckles, handles, lids and more - to be customized without the need for custom tooling.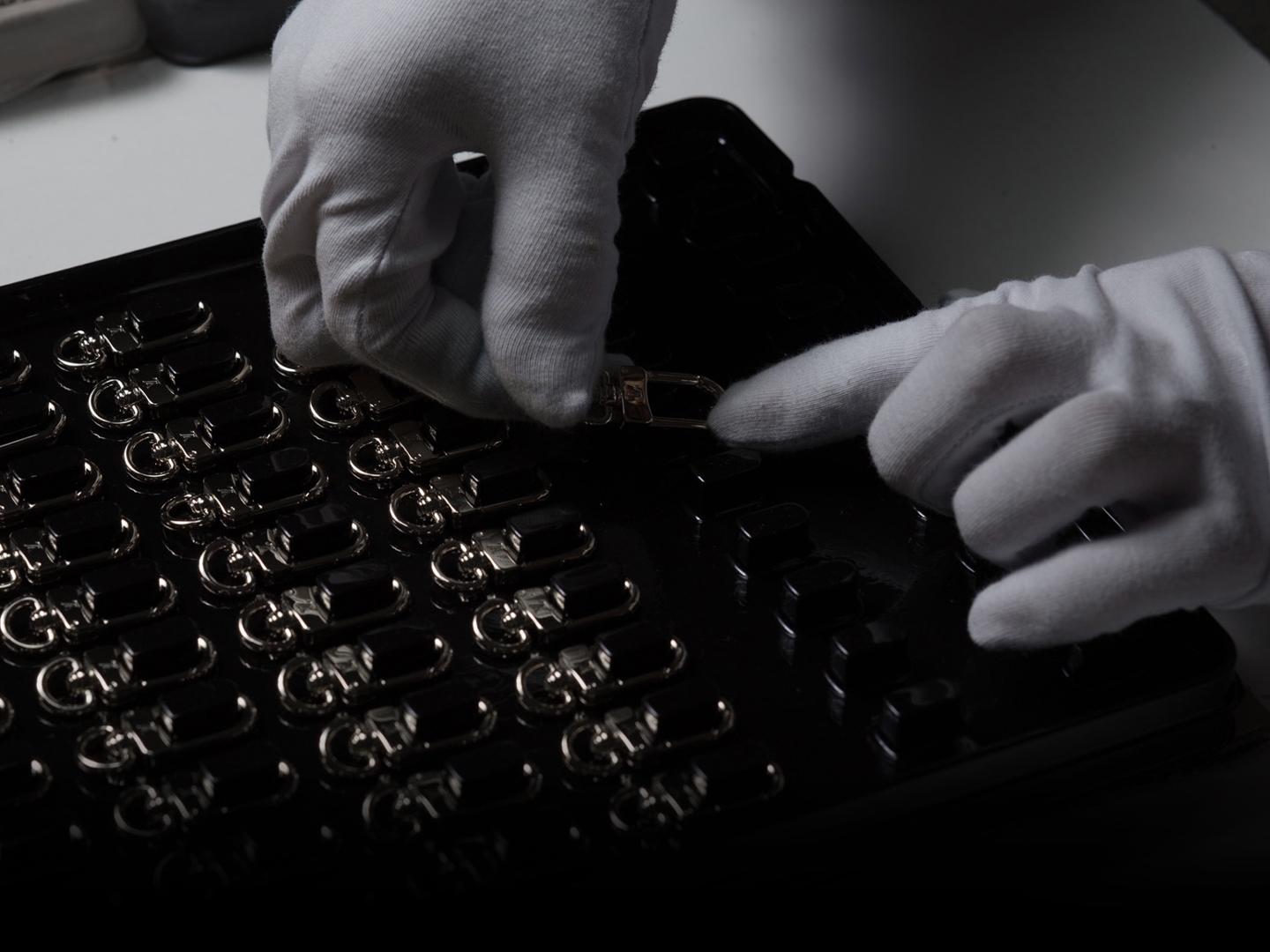 Advanced manufacturing meets luxury fashion
A supplier of metal parts to many leading luxury brands, Jade Group uses the Studio System to create prototypes and iterate on part designs before they go into production. The company has also invested in the Shop System to produce larger volumes of parts.
Learn More
Creating consumer products
From athletic equipment to faucets to fine jewelery, Desktop Metal customers are among the leading manufacturers of consumer goods across a wide range of industries.
Part Gallery
3D printing has the ability to impact nearly every step in consumer goods design, development and manufacturing — changing both how our products look and how they are made.
---

The ski binding heel track attaches to the base plate on a ski, allowing the heel binding to be adjusted.

---

Custom designed golf putter is an example of the customization that is possible with 3D printing.

---

A watch bezel is the main component that houses the dial and movement.

---

The guitar tailpiece anchors one end of the guitar strings.

---

Skydiving Camera Mount

PA6 + GF

This mount attaches a camera to the helmet of a skydiver.

---

Example of the unique jewelry that can be customized and scaled for a tailored fit.

---

A hydrofoil mounted on the underside of a surfboard, the fin enables foot-steering and improves stability.

---

This part attaches wheels to a skateboard deck, and was optimized using generative design tools

---

One of six types of movable objects used in the game of chess.

---

Example of the unique jewelry that can be customized and scaled for a tailored fit.

---

Used in wheelchair curling, this part allows athletes to push curling stones from a seated position.

---

Bike Pedal Crank

PA6 + FG

Connecting arm responsible for attaching a pedal to the rear wheel crankset of a bike.

---

This part is a clipper blade used in an electric hair trimmer.

---

This part is a drill bit used to quickly drill holes in clean wood.

---

The case is the main component of a watch, and houses the dial and movement.