We are Team DM. We exist to deliver Additive Manufacturing AM 2.0 technologies, materials, and applications that enable mass production.
_Articles
Key Applications for metal 3d printing on the Studio System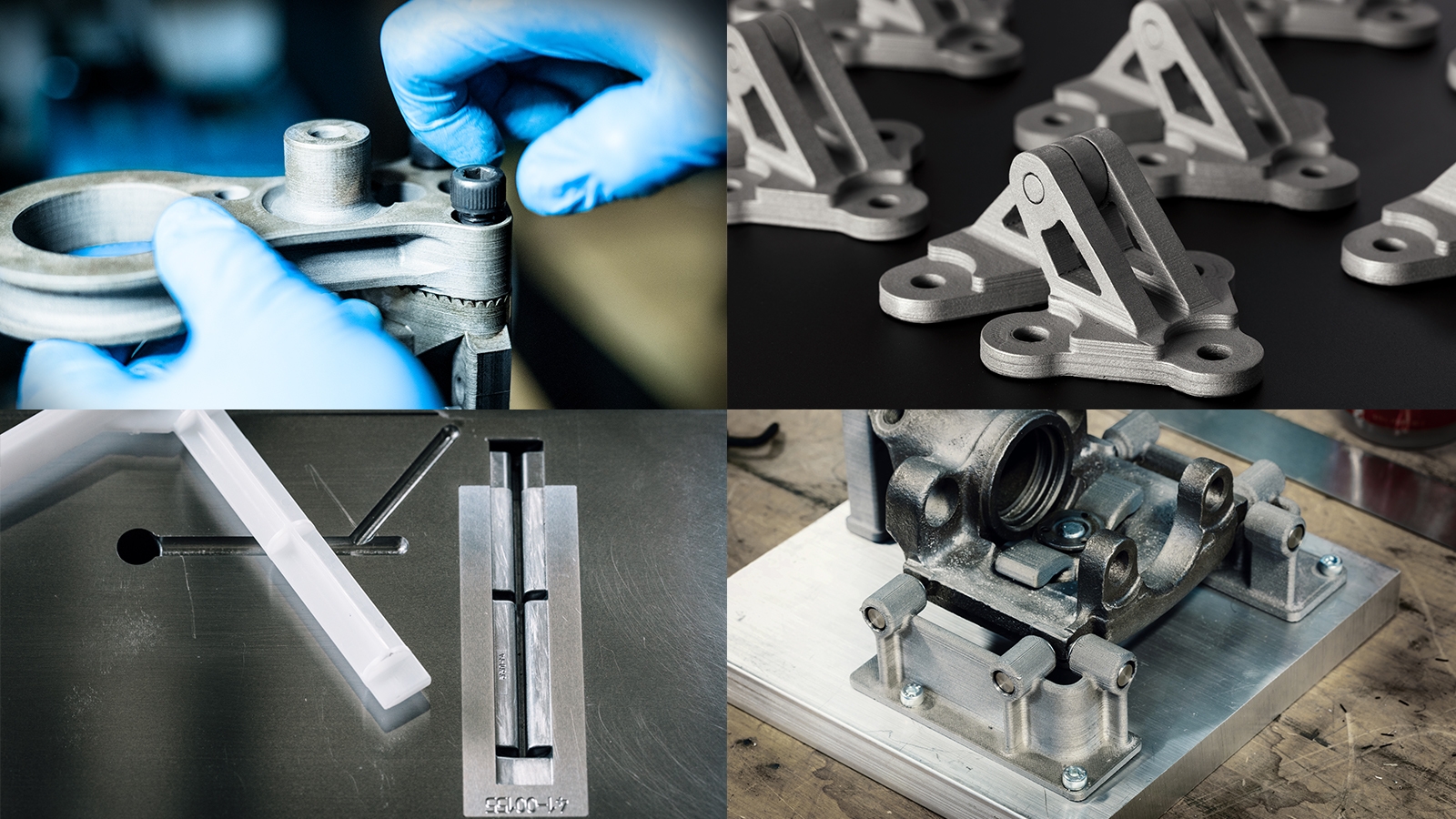 3D printing has been around for decades, but we have yet to see broad adoption of this technology—especially in metal. The industry has promised a manufacturing revolution, but much of the focus has been on low volume production and mostly for plastic parts.
Benefits of AM include the ability to produce parts with complex geometries that are difficult—if not impossible—to achieve otherwise and at a lower cost than traditional manufacturing methods.
Plastic 3D printed parts have a variety of use cases, but applications demanding specific part properties—such as stiffness, strength, corrosion resistance, machinability, or others—require metal. Now, with the increasing accessibility of metal 3D printing, designers and manufacturers are able to produce complex parts quickly using a broad range of materials.
Application #1: Functional Prototyping

Whereas plastic 3D printed parts often allow us to test form and fit, metal 3D printing allows you to produce functional prototypes quickly and iterate quickly on the part design. Functional prototyping applications call for parts that adhere to specific thermal and chemical requirements.

Application #2: Jigs & Fixtures


On a production line, jigs and fixtures have complex geometries and are produced in low volume. Typically, these parts must be made in metal to meet stiffness and strength requirements. Frequent use results in wear, so the ability to produce replacement parts quickly is critical to operational efficiency. These parts must allow for repeatability and meet high tolerances.

Application #3: Tooling

Typically, custom tooling applications have parts with complex geometries that are difficult—if not impossible—to achieve with traditional manufacturing methods. An example of this is mold cavity inserts with conformal cooling channels that are designed to improve injection mold cycle times and quality of the molded part.


Application #4: Low Volume Production

The Studio System brings the benefits of additive manufacturing into the office, enabling quick, customized parts for low volume production. Traditionally, the cost for producing metal parts in low volume is high—particularly if its geometry requires manufacturing by casting or injection molding.

Part Performance
Parts printed with the Studio System have the resolution, accuracy, and surface finish similar to cast parts. Sintered parts meet dimensions within ±0.8% and the parts can be post-processed—by CNC, EDM, grinding, tumbling, media blasting, plating, welding, and heat treating—to achieve critical dimensions and finish.