We are Team DM. We exist to deliver Additive Manufacturing AM 2.0 technologies, materials, and applications that enable mass production.
_Articles
Design for Additive Manufacturing: Fine Features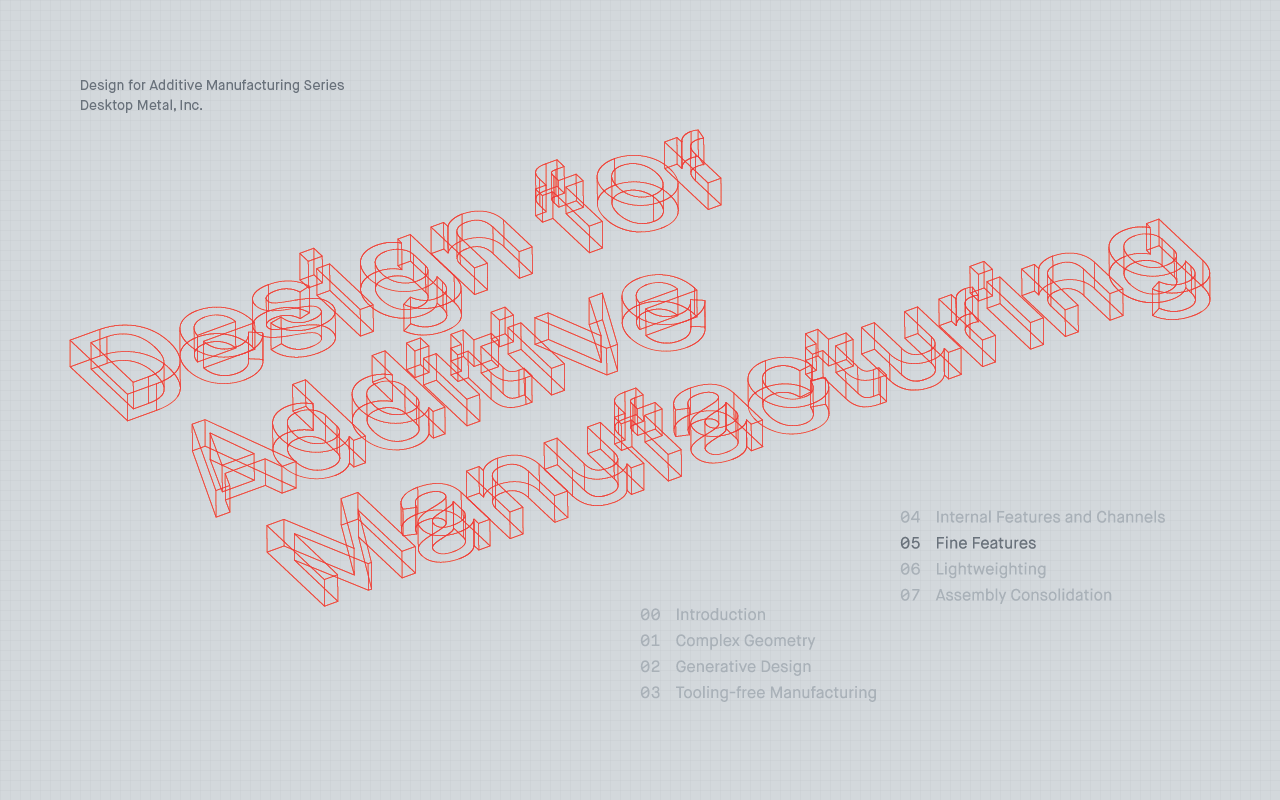 Introduction
Additive manufacturing is rapidly rewriting the rules of how metal parts are made, and it's doing it with the help of a new design language - Design for Additive Manufacturing (DfAM).
Developed to take advantage of the enormous design freedom that comes with 3D printing, DfAM allows manufacturers unlock a host of benefits - from highly complex geometry to assembly consolidation to the creation of extremely fine features - and create parts that would otherwise be too difficult or costly to justify with traditional manufacturing methods.
Fine Features
Along with more complex features, metal 3D printing allows engineers and designers to create parts with fine features that would be too time consuming and expensive to justify creating via conventional processes.
Machining very small features is notoriously difficult because parts tend to chatter unless they are supported during cutting. Creating specialized fixtures to support parts, however, is often too costly and time-consuming to justify.
By allowing users to print those parts from metal, additive manufacturing enables companies to create parts highly complex, fine features without the need for fixturing or other tooling.
Part Examples
O-Ring End Effector
This small end effector is used to install an O-ring on a hydraulic fitting.
Because only a few of these end-effectors were needed, the Studio System™ was the ideal choice to produce them. Small, detailed parts like these typically require expensive CNC machining and have long lead times due to the difficult fixturing needed.
The Studio System's high resolution (250μm) printhead, manufacturers can print small parts with fine features which would otherwise be difficult to machine.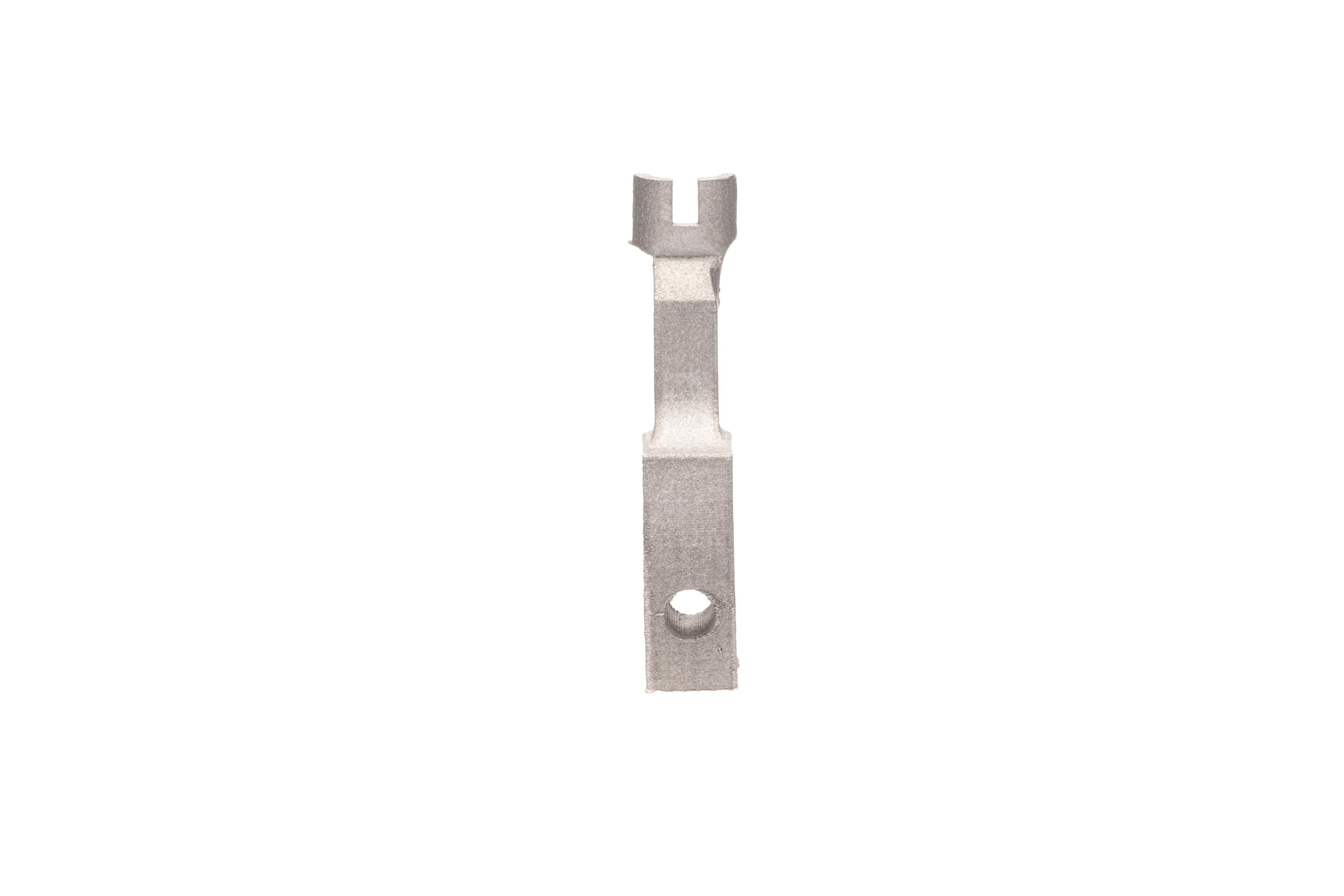 Eyeglass Hinge
This is a live hinge for eyeglasses.
This part was able to combine two parts into one printed-in-place assembly. This part features very fine details and needs to be highly precise to allow the hinge to function properly.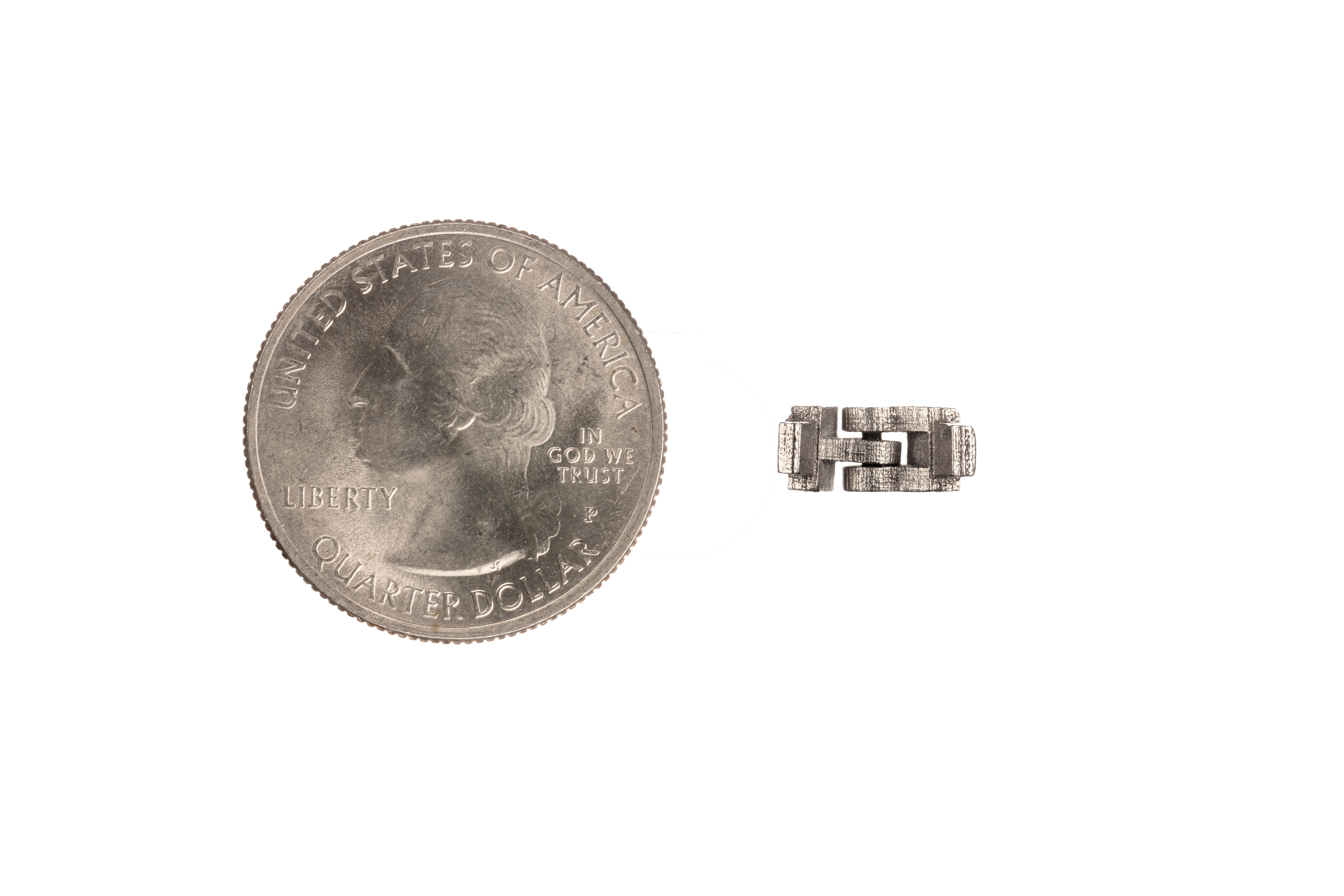 Clipper Blade
This is a clipper blade for an electric hair trimmer. Manufacturing this clipper blade would traditionally require expensive tooling for production via stamping or metal injection molding. The fine features on the teeth of the blade would require very expensive, precise tooling. This would lead to high costs and long lead time on the tools. Mass production on the Shop System eliminates tooling costs and drastically reduces manufacturing lead time.
Furthermore, additive manufacturing enables mass customization - allowing real-time adjustments to the part.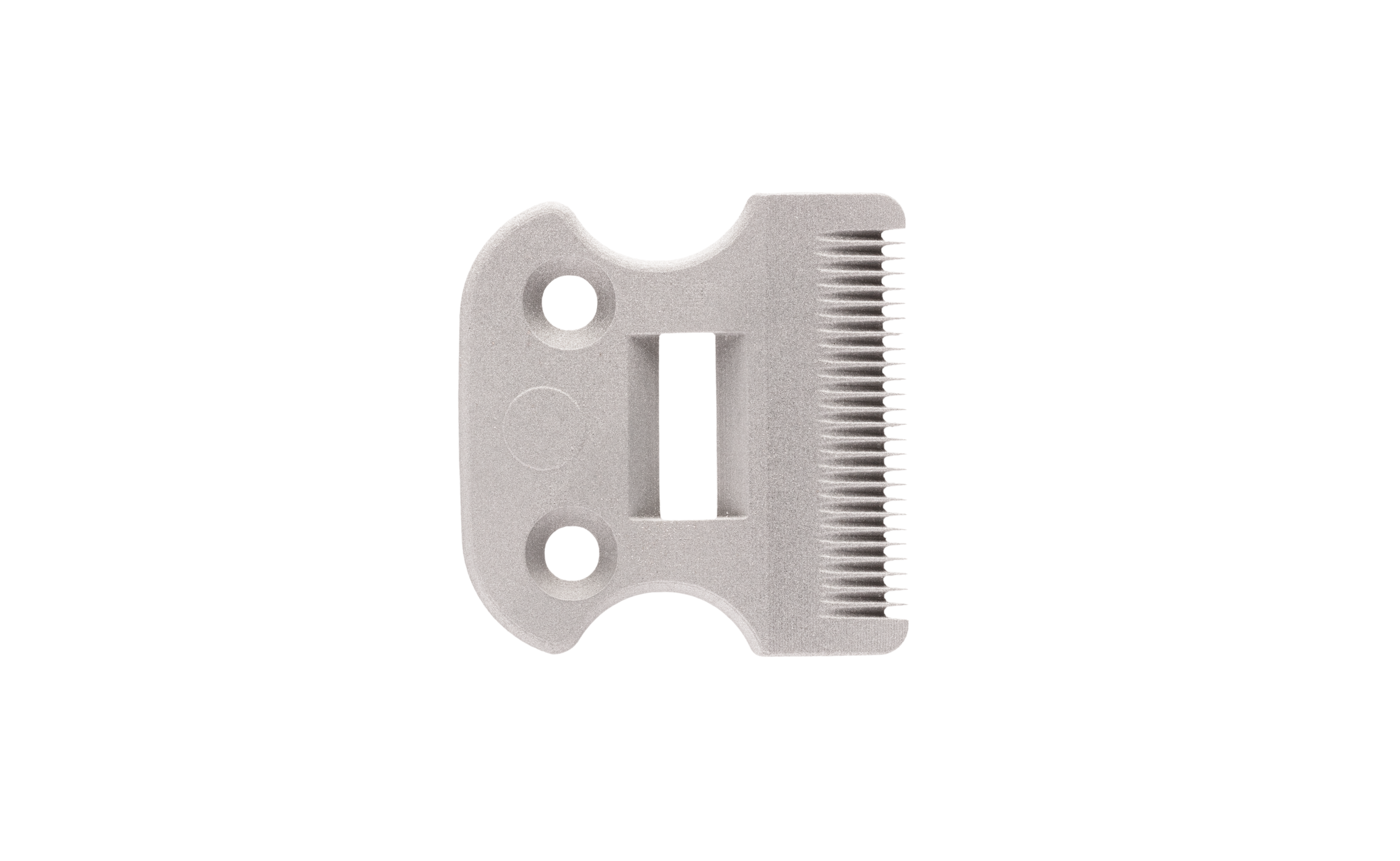 Watch Case and Bezel
For each different watch model and size, different tooling is required to produce the intricate fine features that are critical for holding precision watch components. This makes doing smaller, more custom watch models prohibitively expensive. The Shop system eliminates the need for tooling leading to dramatically reduced part cost.
Watch producers can now manufacture parts on-demand since there's no need to wait for tooling to be created, allowing for watch designs that never could have been justified before.