We are Team DM. We exist to deliver Additive Manufacturing AM 2.0 technologies, materials, and applications that enable mass production.
_Videos
Studio Fleet™: Configurable low volume production solution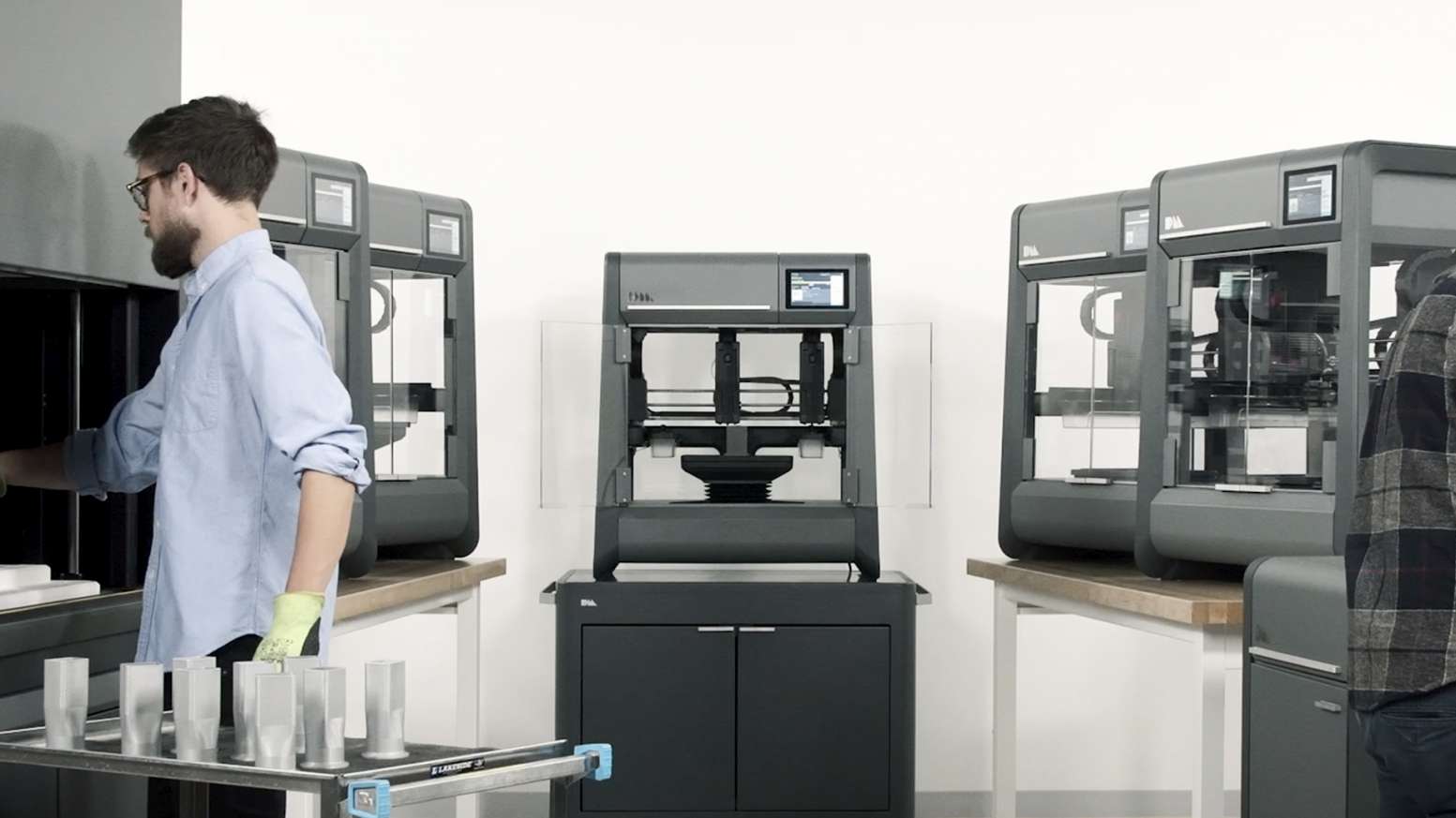 A custom-configurable solution that leverages new Studio System+ technology, including batch processing, to bring low volume production to the shop floor.
Achieve up to 5x the throughput for only twice the capital investment of the standard system configuration.