We are Team DM. We exist to deliver Additive Manufacturing AM 2.0 technologies, materials, and applications that enable mass production.
_Videos
Highlights from 2023 P-50 Open House Event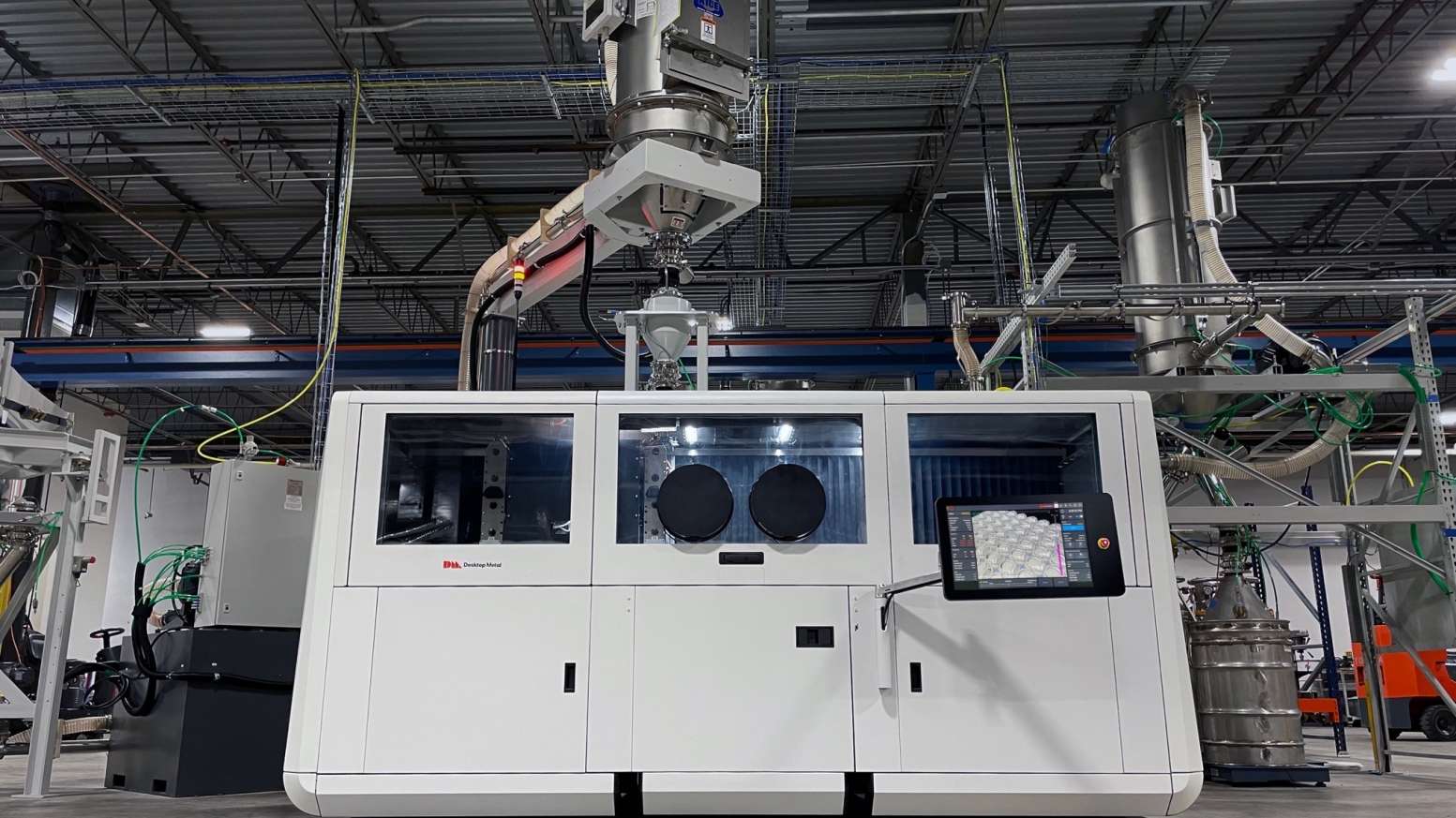 On Wednesday, Jan. 25, 2023 Desktop Metal hosted its first [P-50] Built for Speed Open House. About 50 guests from across the country came to learn more about the Desktop Metal Production System P-50, a landmark metal binder jet system offering ultra-fast metal printing and industry-leading low metal parts costs from a 3D printer.

During the event, visitors saw live 3D printing, parts produced off the system, and were given the opportunity to try and break "green" parts produced in 17-4PH with the company's breakthrough SPJ04 binder (it's not easy!). The event was a great success, and we thank all of those who attended.