We are Team DM. We exist to deliver Additive Manufacturing AM 2.0 technologies, materials, and applications that enable mass production.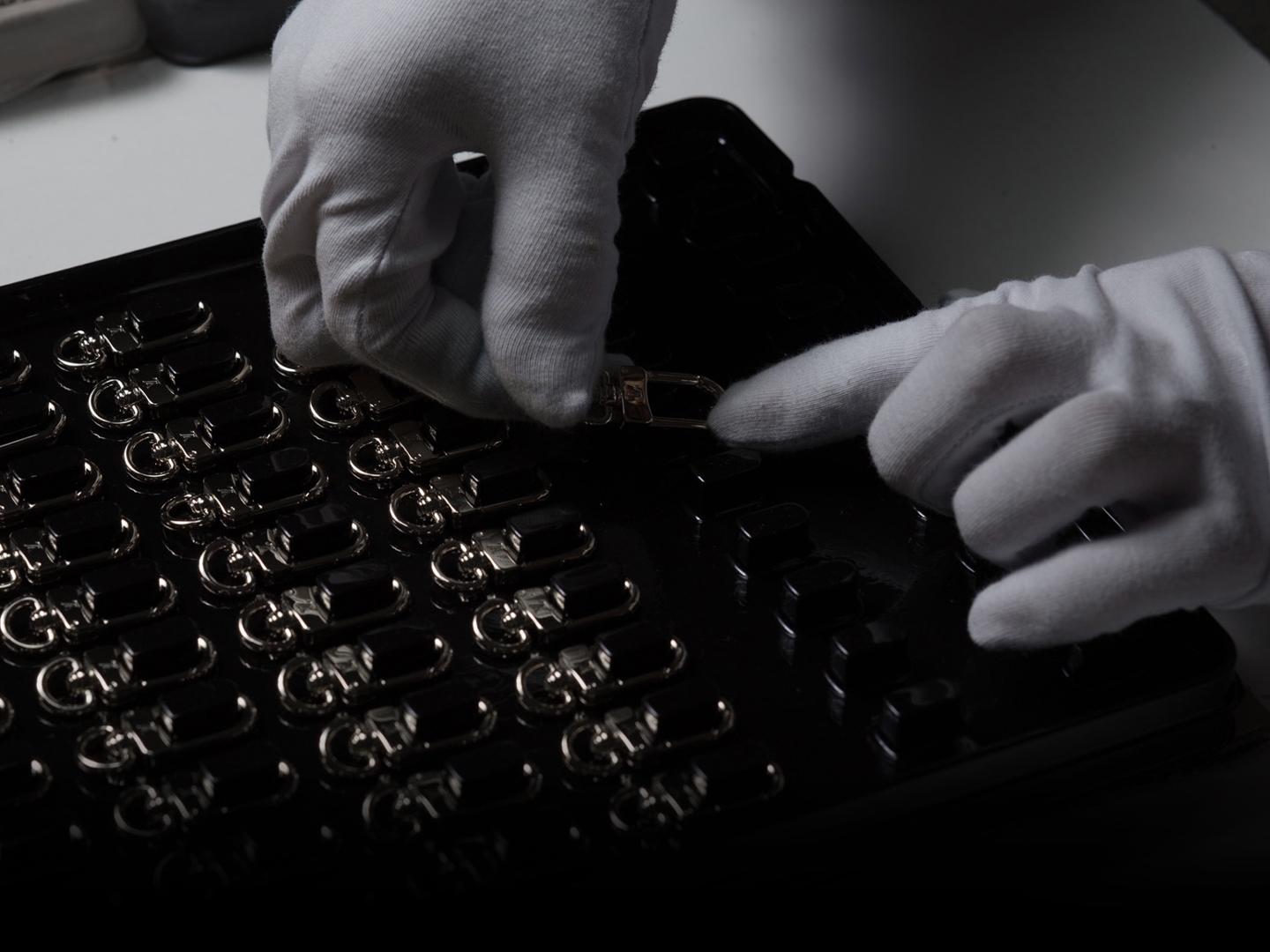 About Jade Group
Founded in 2007 under the name Jade Creaction, the Jade Group today consists of four companies - Jade Creaction, Jade Coating Luxury, Jade Metalforming and Jade France - and is a leading supplier of metal parts to some of the most renowned luxury fashion brands.
The challenge
Custom hardware is a crucial component in the fashion market - showcasing the brand, and providing a point of differentiation in quality and craftsmanship. For luxury items, custom hardware is essential and can be unique to the brand, line, piece or even carry the mark of the supplier to signal quality.
Each of the parts produced by the Jade Group requires custom tooling - in the form of molds, jigs and fixtures - that are expensive and time consuming to produce. And even slight design revisions send the process back to square one - increasing costs and delaying time to production.
Additive manufacturing, however, helps the company avoid those challenges and delays.
Because it eliminates the need for hard tooling, 3D printing allows the company to print a variety of complex metal parts - everything from carabiners and rivets to enchapes and oiellets - in less time and at less cost than traditional manufacturing.
In the past, Jade Group has used plastic printers to create custom fixtures and prototype parts for form and fit. However these prototypes lacked the strength and materiality of the final parts. With the addition of the Studio System, Jade Group can now quickly create functional prototypes in their desired material and finish, allowing for faster iteration to arrive at a final part - ultimately adding value to their customers in the form of greater design freedom, faster turnaround, and competitive costs.
Why Desktop Metal?
In addition to investing in the Studio System, Jade Group has ordered the Shop System, which will allow them to produce larger numbers of parts.
The company was also attracted to the Studio System's office-friendly design and diverse and growing materials portfolio. Because the system uses no loose metal powder or dangerous lasers, the Jade Group was able to install three printers, a debinder and furnace in a single office space.
The company is currently printing parts using 17-4 Stainless steel, but hopes to provide other materials - including gold and silver - in the future.
By investing in 3D printing the Jade Group is also able to position itself on the leading edge of new manufacturing technology, where it can continue to provide manufacturing solutions to its customers.