We are Team DM. We exist to deliver Additive Manufacturing AM 2.0 technologies, materials, and applications that enable mass production.
_Videos
Hot-swappable media cartridges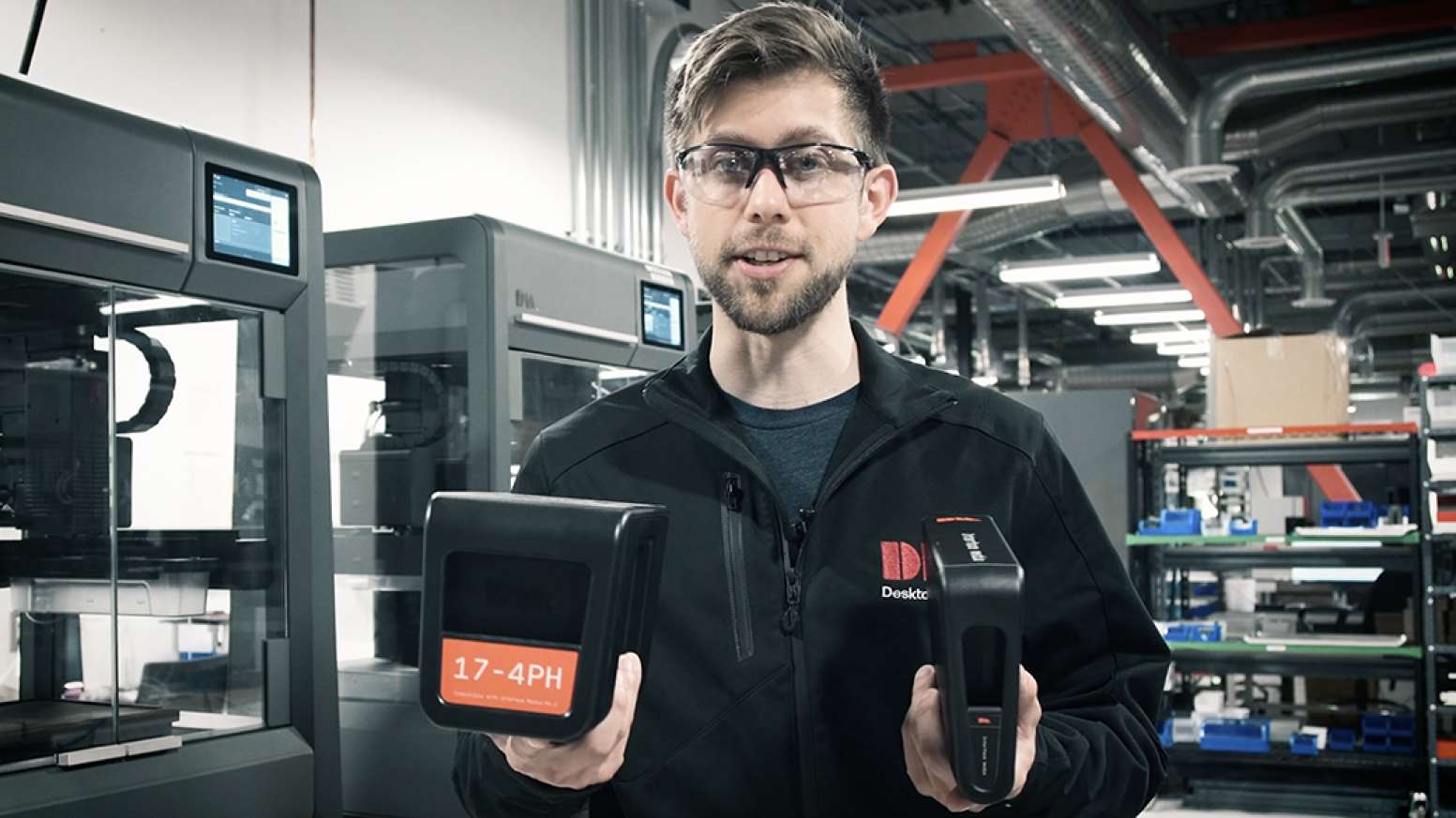 Safe-to-handle, hot-swappable media cartridges have a push-to-release design for easy loading/unloading, while RFID-enabled supply monitoring prevents cross-contamination and ensures you never run out of material mid-print. In this video, Matt Barbati discusses the cartridge design and how it supports a seamless workflow for in-house metal 3D printing.