We are Team DM. We exist to deliver Additive Manufacturing AM 2.0 technologies, materials, and applications that enable mass production.
_Videos
Easy material changes with the Studio System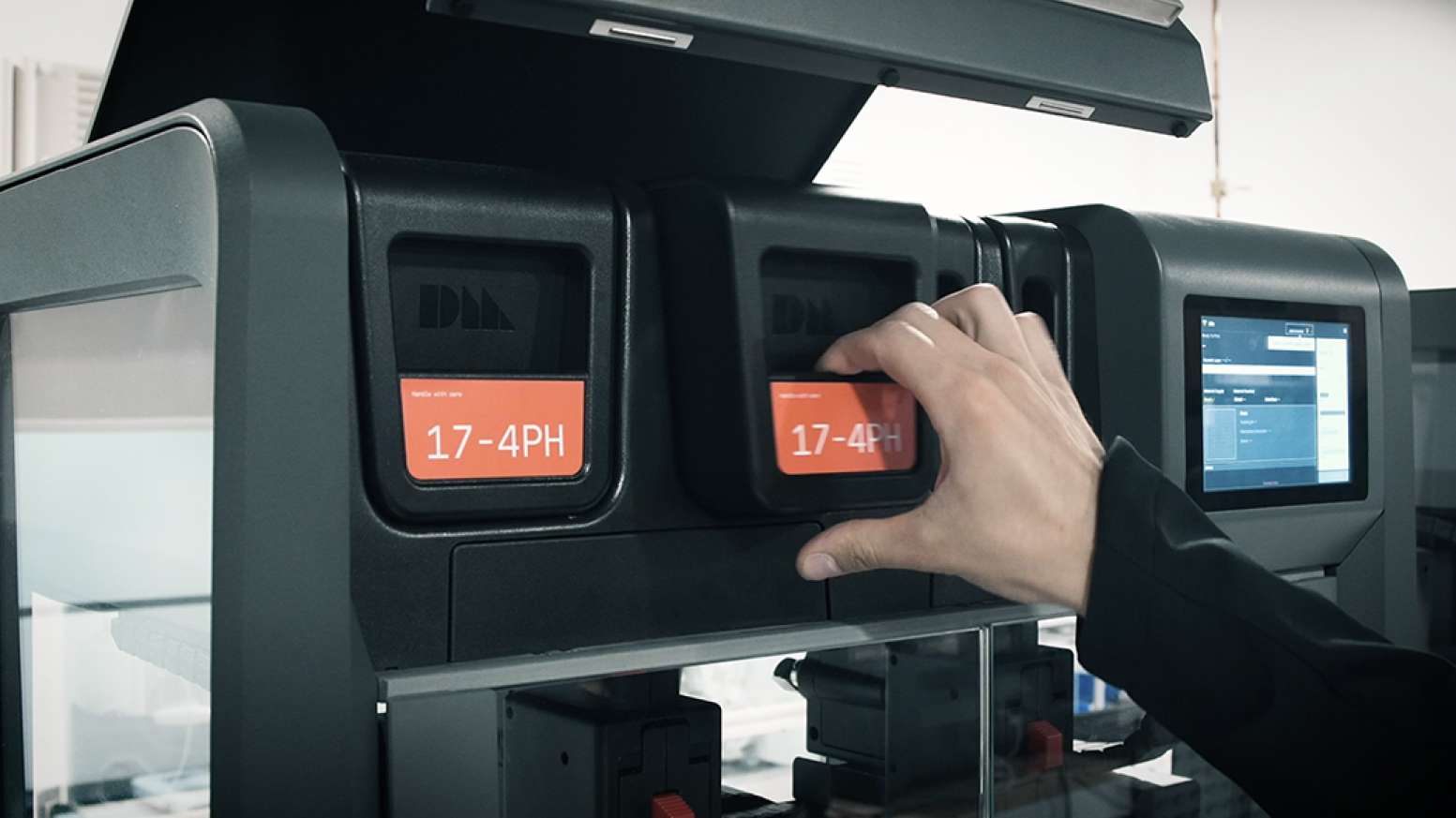 Designed for safety and ease of use, the Studio System simplifies material changes for metal 3D printing. It features things like push-to-release, hot-swappable cartridges allowing users to change materials in a matter of minutes—instead of hours or even days with other metal 3D printing systems. In this video, Matt Barbati walks through how to change materials in the Studio System metal 3D printer.