We are Team DM. We exist to deliver Additive Manufacturing AM 2.0 technologies, materials, and applications that enable mass production.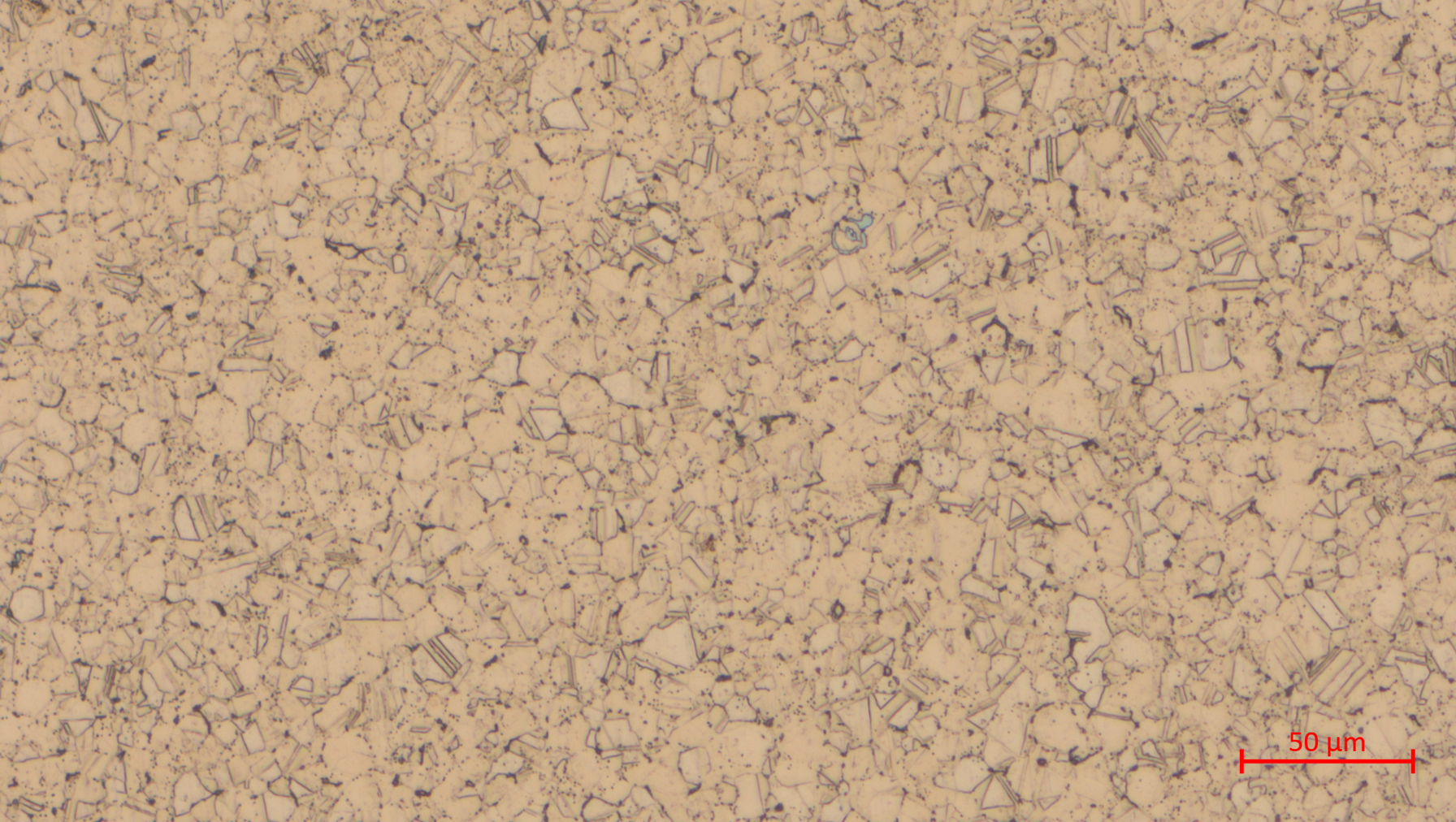 Copper is a highly sought-after, versatile material in metal additive manufacturing, as it can be used in a wide range of applications, from electrical conductors to welding tips, and in more recent investigations as combustion chamber liners. Combining the benefits of 3D printing, such as new design freedoms, with the material properties of copper opens new possibilities and demand for the fabrication of thermal control components.
Desktop Metal, in partnership with a global automotive manufacturer and Sandvik Osprey, has qualified binder jetting copper alloy C18150 on a Production System™ P-1 research-and-development system for a production component.

Finding the Right Copper
Pure copper can be a challenging material to process to high density with the binder jetting process, though many customers desire to take advantage of the geometric freedom and lower costs of 3D printing this conductive material.
Copper alloy C18150 uses chromium and zirconium as the primary alloying elements to offer a unique combination of exceptional physical and mechanical properties. The high-performance alloy delivers the strength and hardness, together with the outstanding electrical and thermal conductivity, that many customers seek for thermal transfer applications. The material is able to withstand service temperatures up to 500°C and also has high strength, making it ideal for applications where the strength of pure copper is insufficient, such as in the automotive industry.
The Sandvik Osprey powder was printed in the as-received state without the need for conditioning and using Desktop Metal's SPJ-04 binder provided results with satisfactory printed part quality and green density. Binder jetting C18150 on the Desktop Metal Production System P-1 routinely achieves as-sintered densities of 98-99%. C18150 can be heat treated by a precipitation hardening mechanism, which increases the conductivity of the material compared to the solutionized condition.
New Design Possibilities
The freedom of design from digital manufacturing technologies like binder jet 3D printing allows components to be optimized for thermal performance. Copper geometries not possible or cost effective to fabricate with traditional methods, like tapered blades or internal cooling channels, can be easily added to components in the layer-by-layer construction of additive manufacturing.
The complexity achievable by manufacturing parts with binder jetting also allows for advanced monolithic designs that reduce or eliminate the time and cost for the production and assembly of individual components. This means engineers can also find significant weight and space savings in 3D printed copper designs.
Scaling Copper Production
The ability to 3D print a strong, hard, and conductive copper alloy for production parts in unique designs is attractive to many industries, especially those looking to increase performance and efficiency in thermal control applications. The production speed of binder jetting copper allows engineers to take advantage of new design freedoms of conductive 3D printed parts.
The global automaker is continuing its partnership with Desktop Metal and Sandvik Osprey with the goal of scaling the copper part to serial production on the Production System™ P-50, designed to be the fastest way to 3D print metal parts for mass manufacturing.
With the ability to fabricate complex designs at scale, binder jet 3D printing with copper opens up new possibilities for these applications and provides manufacturers with a flexible solution for their production needs.