We are Team DM. We exist to deliver Additive Manufacturing AM 2.0 technologies, materials, and applications that enable mass production.
_Videos
Customer Story: Azoth uses office-friendly Studio System to deliver precision metal components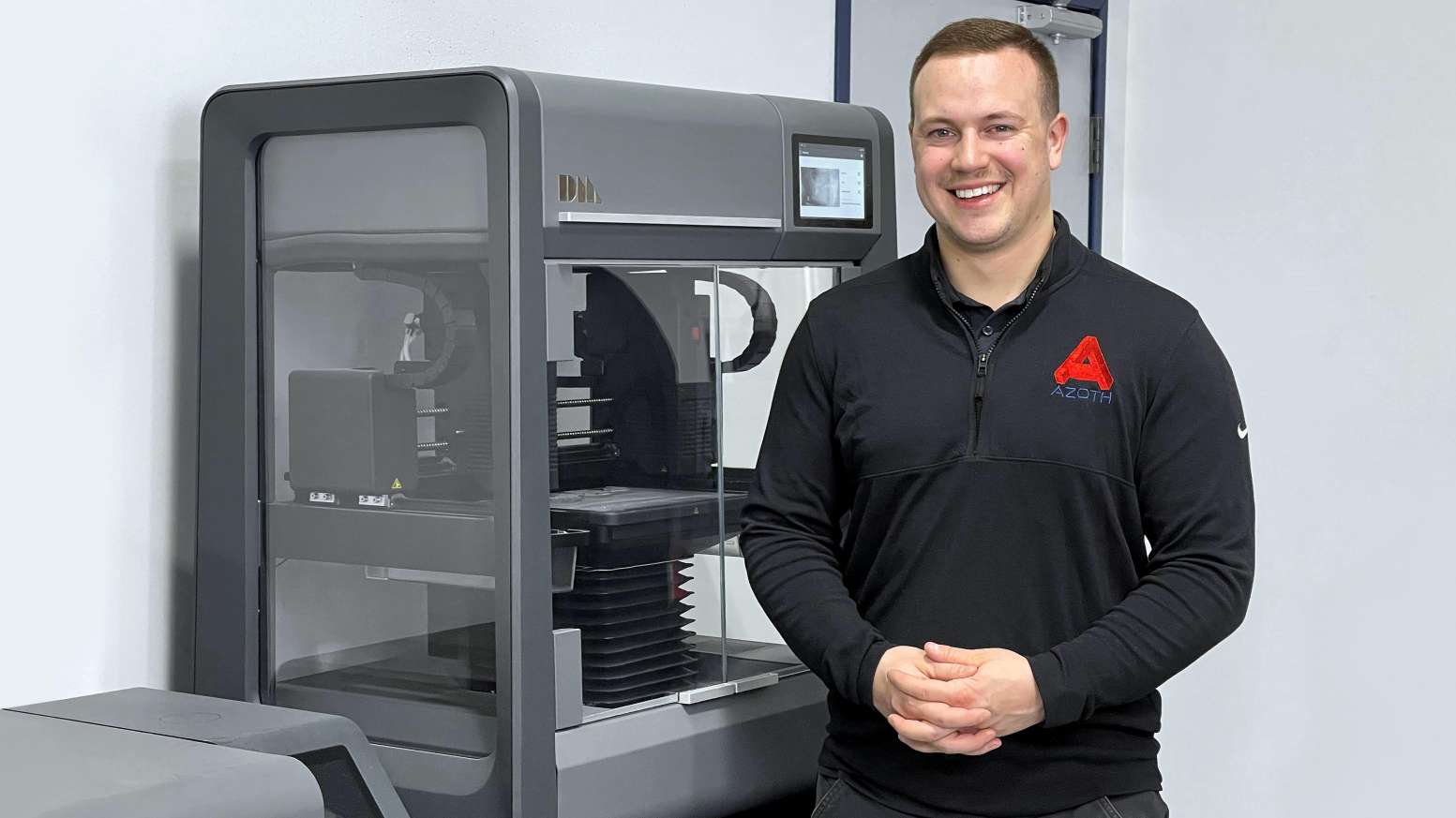 Azoth in Ann Arbor, Michigan, started their additive manufacturing journey with the Desktop Metal Studio System™. The company still uses the office-friendly Studio System today for one-off and short run volume production of 3D printed metal components.