We are Team DM. We exist to deliver Additive Manufacturing AM 2.0 technologies, materials, and applications that enable mass production.
_Webinar
How Your Business Can Outperform the Competition During the Supply Chain and Labor Crisis with 3D Printing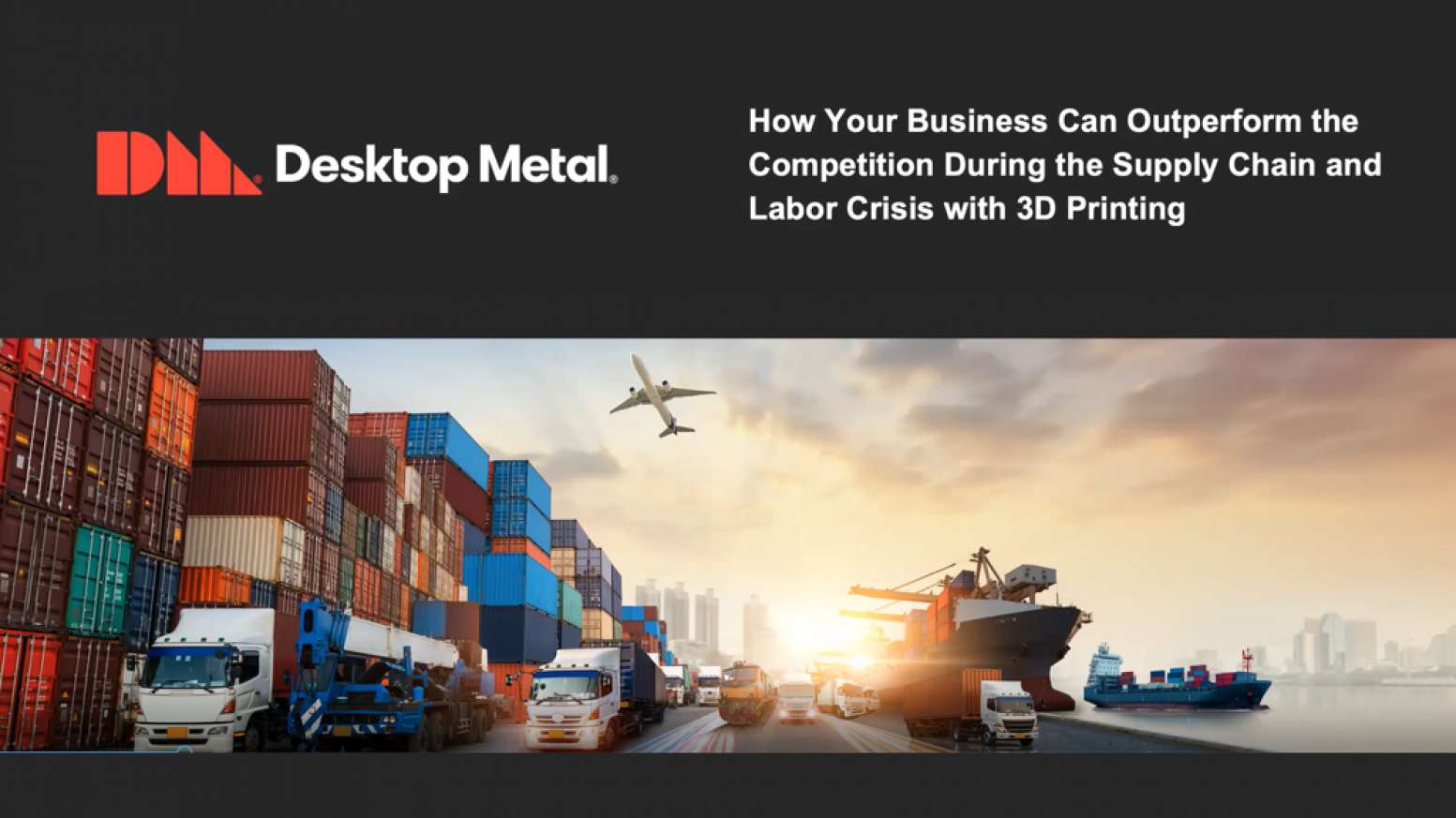 During this webinar, Desktop Metal assembles both company and industry experts to share up-to-date forecasts on how long the supply chain and labor crisis will last and show how machine shops and other manufacturers are carving out an advantage during this time with agile, turnkey digital manufacturing tools.
We'll show examples of big and small manufacturers successfully using scanners and additive manufacturing tools for metal, polymers and castings to step ahead of the crisis. Then, we'll show you step-by-step how it's done. Featuring speakers a full range of speakers from the business and additive manufacturing space.