We are Team DM. We exist to deliver Additive Manufacturing AM 2.0 technologies, materials, and applications that enable mass production.
_Webinar
Streamlining Metal 3D Printing Workflows with Innovative Software Solutions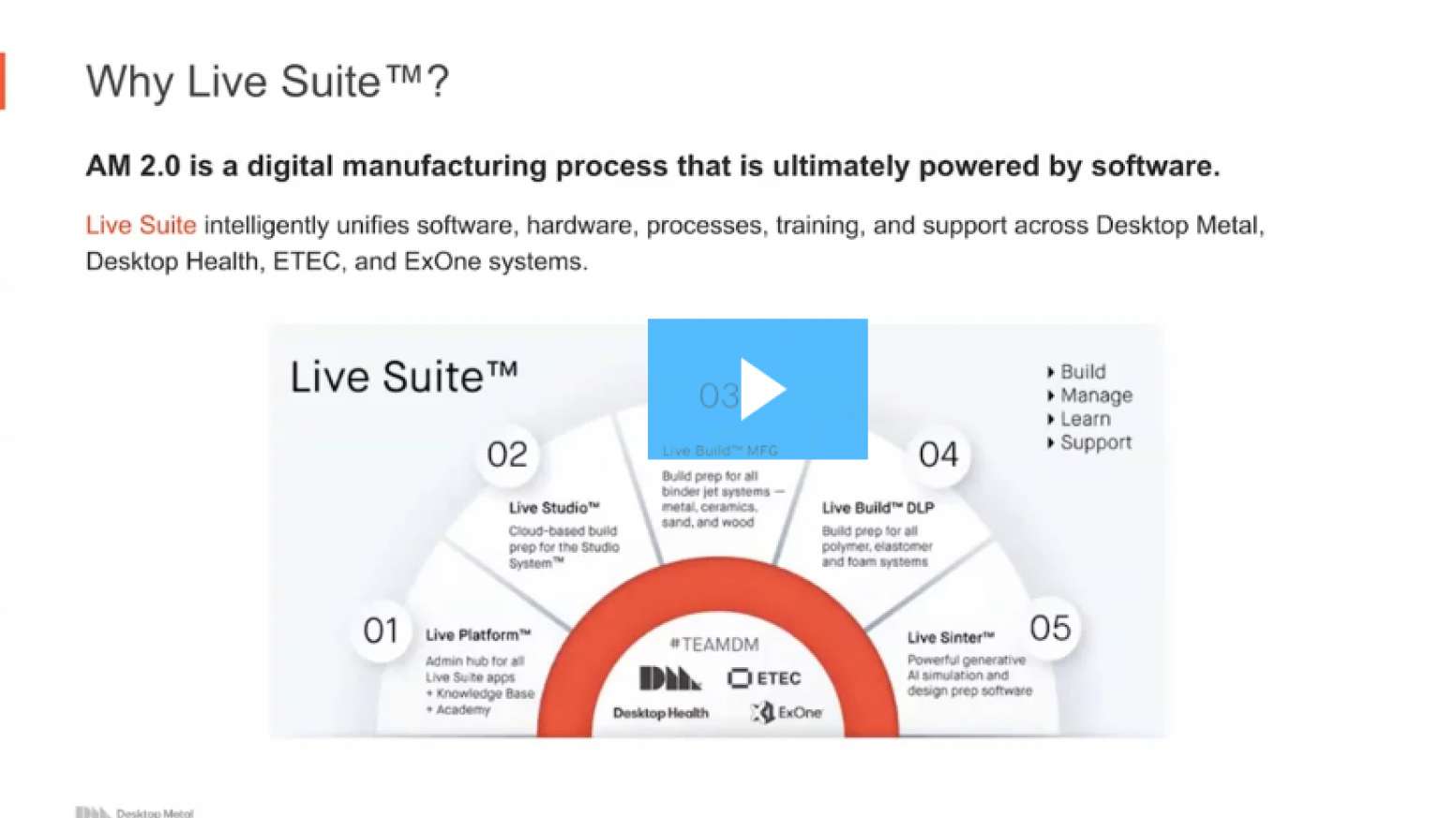 As a digital manufacturing technology, metal 3D printing requires an integrated software workflow to help the process reach its true adoption potential. From build preparation to sintering simulation, software solutions from Desktop Metal are helping manage additively manufactured part creation from digital model to final, sintered part.
Watch this webinar to learn from Desktop Metal's leading software experts. They will discuss the benefits of software programs that seamlessly manage the entire metal 3D printing workflow. We'll introduce the latest Live Suite innovations and explore the importance of features from multi-factor authentication and user roles for secure enterprise operation as well as build file preparation for ensuring success even for entry level users.