We are Team DM. We exist to deliver Additive Manufacturing AM 2.0 technologies, materials, and applications that enable mass production.

About 316L Stainless Steel
316L is a molybdenum-bearing, fully-austenitic stainless steel. It's known for its excellent corrosion resistance—for example, it's resistance to pitting corrosion—and mechanical properties at both high and low temperatures. 316L is a common material used in a wide variety of applications, including
Chemical and petrochemical processing
Food processing
Laboratory equipment
Medical devices
Marine
Jewelry
Power generation
Petroleum refining
Water treatment
Pulp and paper manufacturing
Metal 3D Printing + 316L
The ability to print 316L stainless steel with both the Studio System and the Shop System allows designers and engineers to produce on-demand parts for a wide range of applications, from chemical processing to jewelry to petroleum refining. Teams can quickly create functional prototypes with geometry that would be difficult - if not impossible - to create with traditional manufacturing, and easily move those parts into production without the need for complex tooling. With material properties that meet industry standards, metal 3D printing offers a cost-effective solution to producing end-use 316L parts.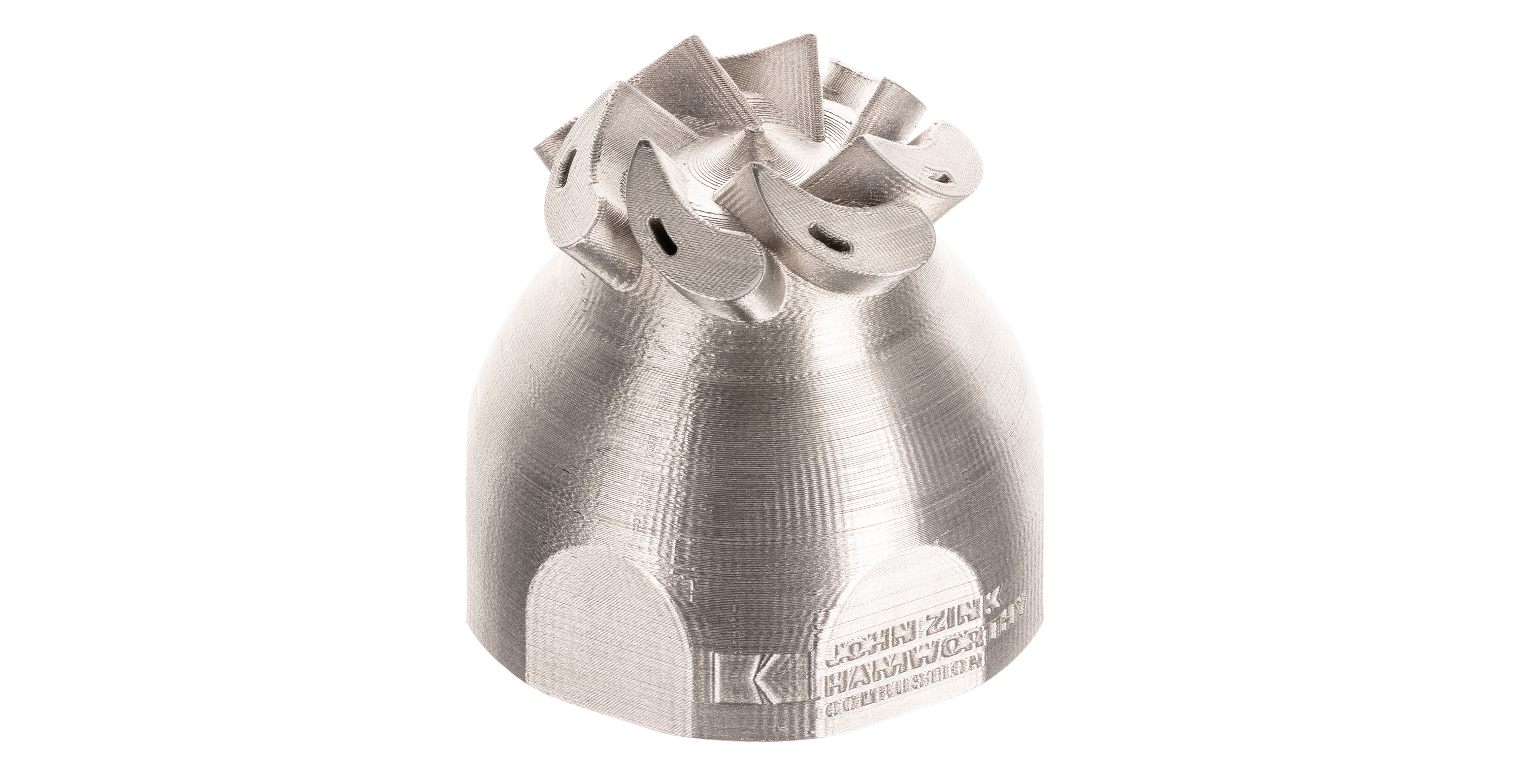 UHT Atomizer by John Zink Hamworthy Combustion
About the part
The UHT nozzle is a fuel atomizer used with a medium, such as steam or air. It is typically installed in an HXG marine burner which is used on steam propulsion boilers on LNG tankers. The purpose of the atomizer is to improve low load burner performance. This allows the burner to run on a lower fuel throughput, reducing operational costs when the vessel is maneuvering.
The nozzle features complex internal channels that optimize particle distribution to render the most effective combustion reaction (burning). These channels are only achievable using AM methods, but laser-based methods can be extremely cost-prohibitive. Office-friendly, extrusion-based metal 3D printing methods make it easy to produce parts with complex geometries, like internal channels, in-house and for a fraction of the cost ($130 with the Studio System vs. $1620 using third-party DMLS).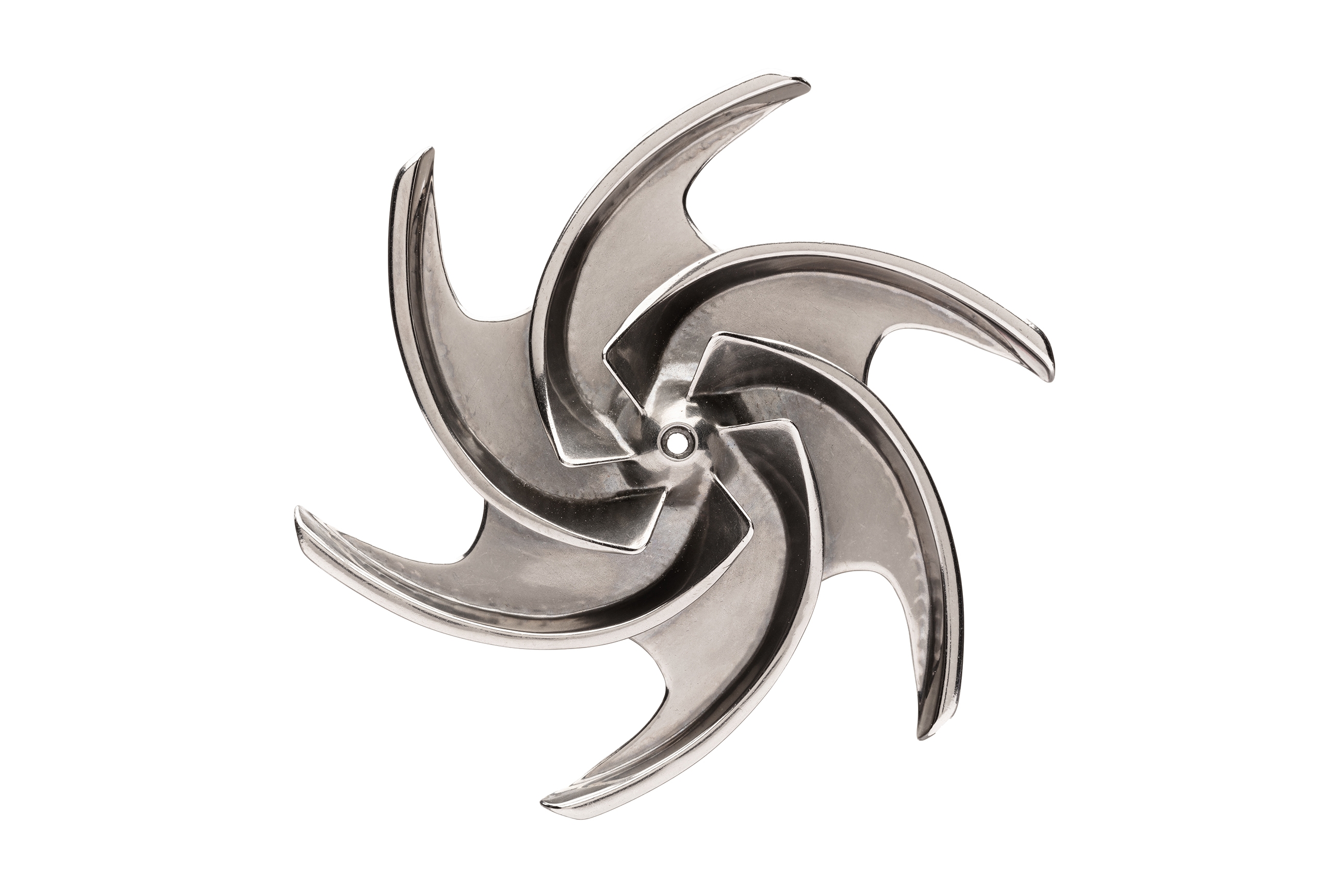 Impeller for harsh enviroments
About the part
An essential component of pumps, impellers control the pressures of the pump and must be designed for the specific application. Impellers require geometrically complex vanes that are designed specifically for the fluid being moved through the pump. These vanes are expensive and difficult to manufacture—requiring access to expensive capital equipment and skilled laborers.
With the ability to print 316L parts in-house, design teams can now produce functional prototypes quickly using the same metal material required for the final part. The cost of printing the impeller with the Studio System is about $70/part, compared to nearly $1000/part with third-party DMLS.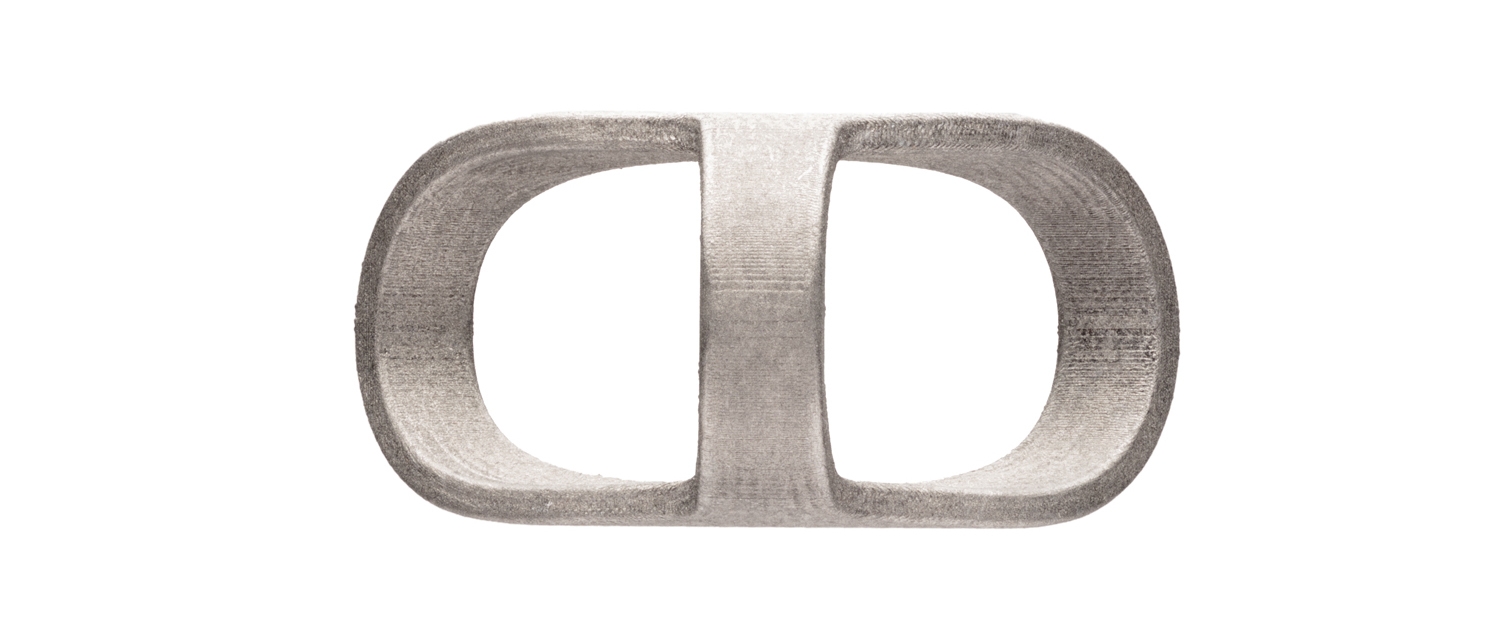 Medical finger splint
About the part

Finger splints are a common medical accessory used to immobilize or limit the range of motion of injured limbs. Typically, splints are manufactured using plastic injection molding which makes them susceptible to breaking and limits design customization. The ability to print-on-demand makes it easy to produce custom, better-fitting splints—as well as other medical accessories or components—whose size and shape are specific to the person using it.
316L stainless steel is the second material available for printing parts with the Studio System. It is one of the six core materials in active development—including 17-4PH (available now), Inconel 625, H13 tool steel, Copper, and AISI 4140.