Industrial-grade composites, featuring continuous carbon fiber and fiberglass tape for unrivaled part strength*. Introductory pricing starting at $3,495/yr*
Order Now
— 01

Strong parts**

— 02

Wide range of materials

— 03

Accessible to all engineers
Fiber™ offers users exceptional part quality and a wide range of engineering-grade materials—all on a user-friendly, desktop printer.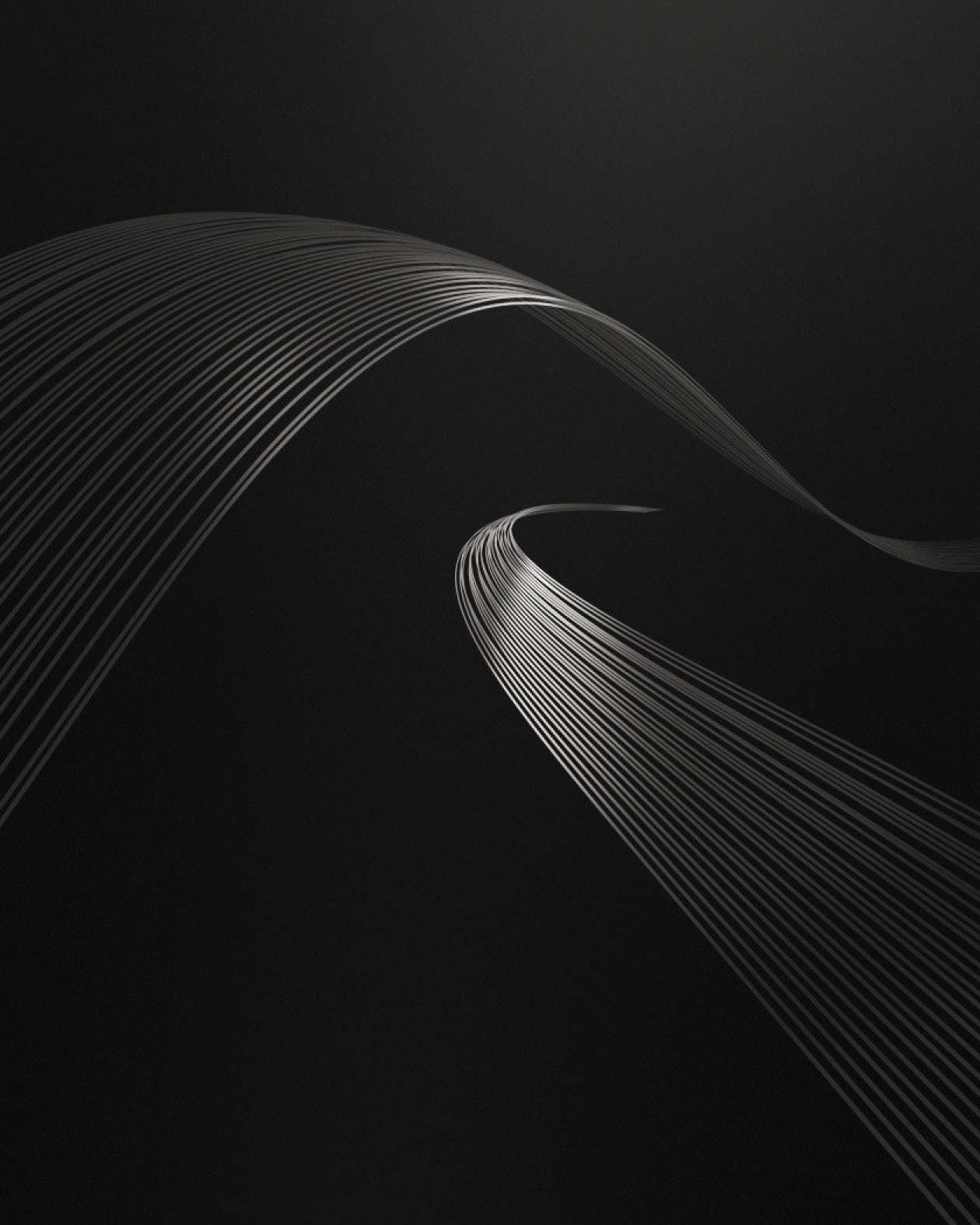 Strong parts
Fiber™ combines the exceptional performance of continuous carbon fiber with the ease of FFF printing to produce high-performance parts that are stronger than steel, lighter than aluminum, and can operate continuously in the toughest environments up to 250 ºC.
Continuous fiber reinforcement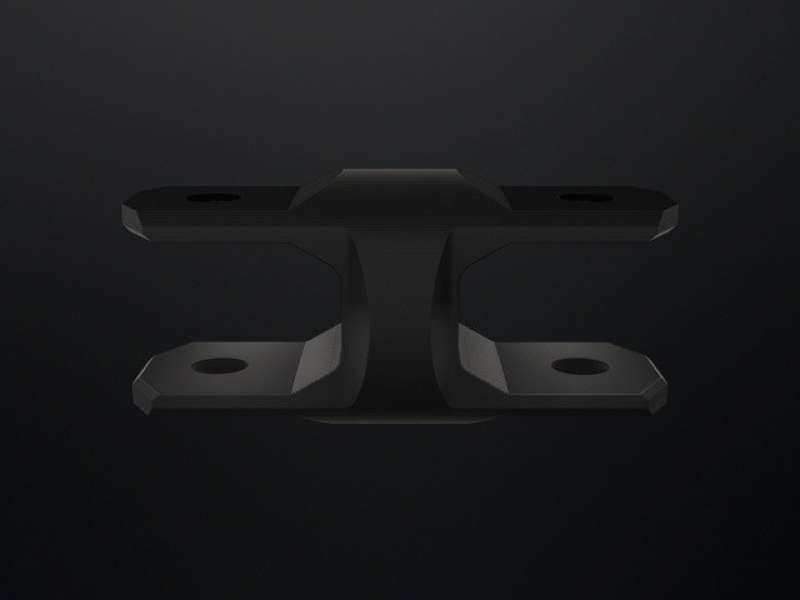 Continuous carbon fiber or fiberglass tape is applied along critical load paths in a process called Micro Automated Fiber Placement (µAFP). Layers of highly loaded continuous fiber tape are laminated to build fully-dense, reinforced sections two times stronger than steel at <1/5 the weight (up to 2,500 MPa tensile strength and <1.5 g/cc).
Low porosity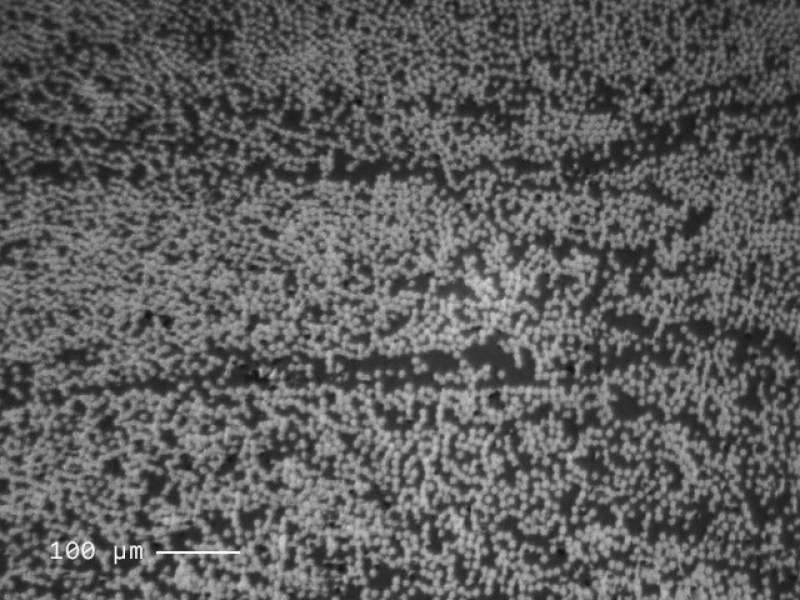 Utilizing carbon fiber and fiberglass tapes made with 12k continuous fiber tows, up to 60% fiber volume fraction, and exceptional resin impregnation, Fiber™ is able to achieve continuous fiber reinforcement with less than 1% porosity.
Multi-directional reinforcement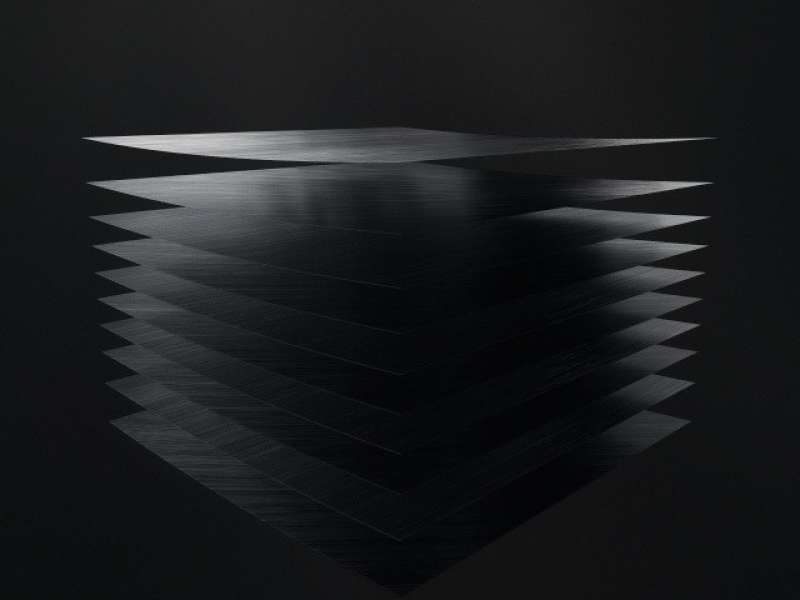 Layers of continuous carbon fiber or fiberglass tape are deposited via µAFP. Users can automatically optimize fiber orientation for maximum coverage, or enable Expert Mode to tailor orientation for specific loading conditions.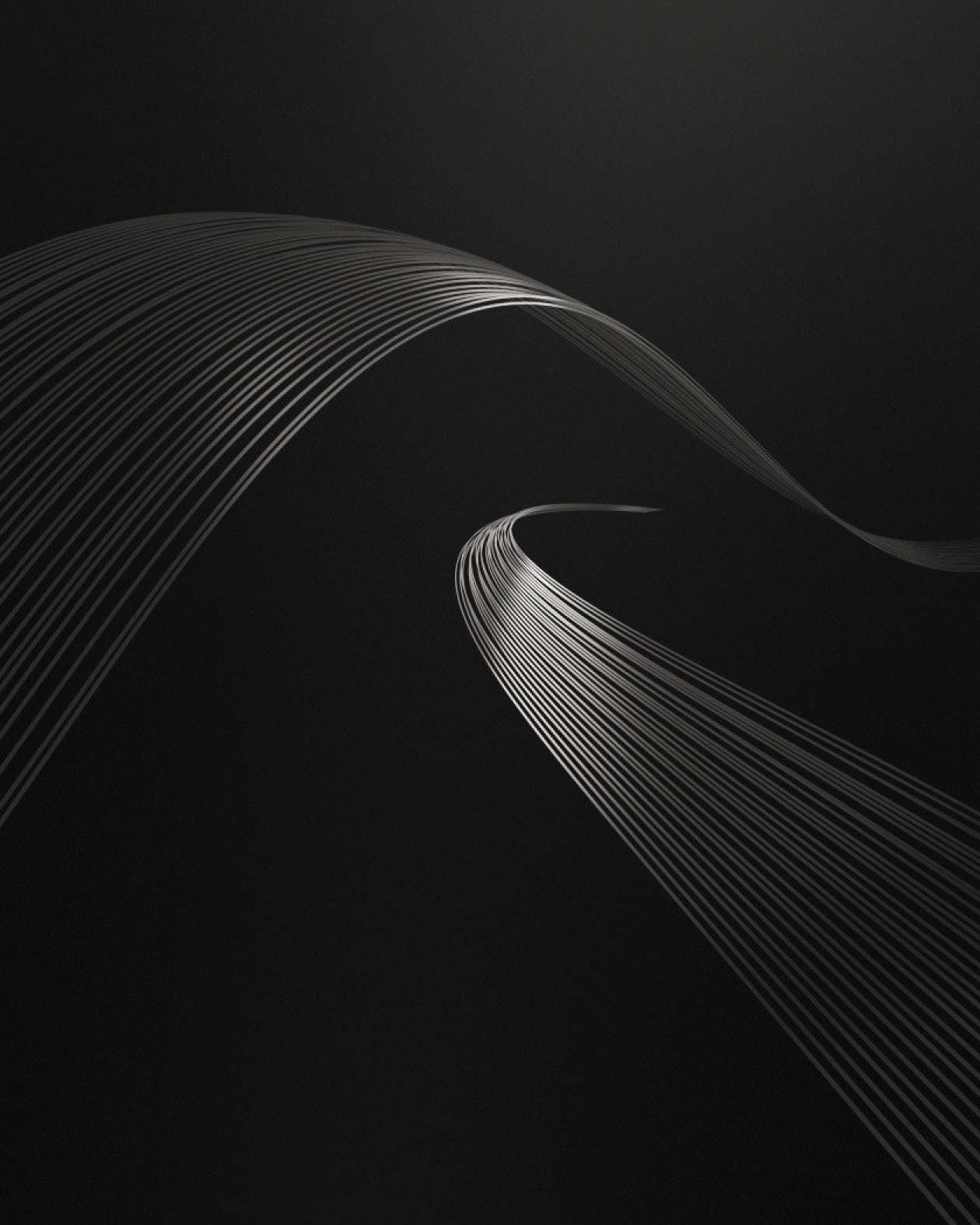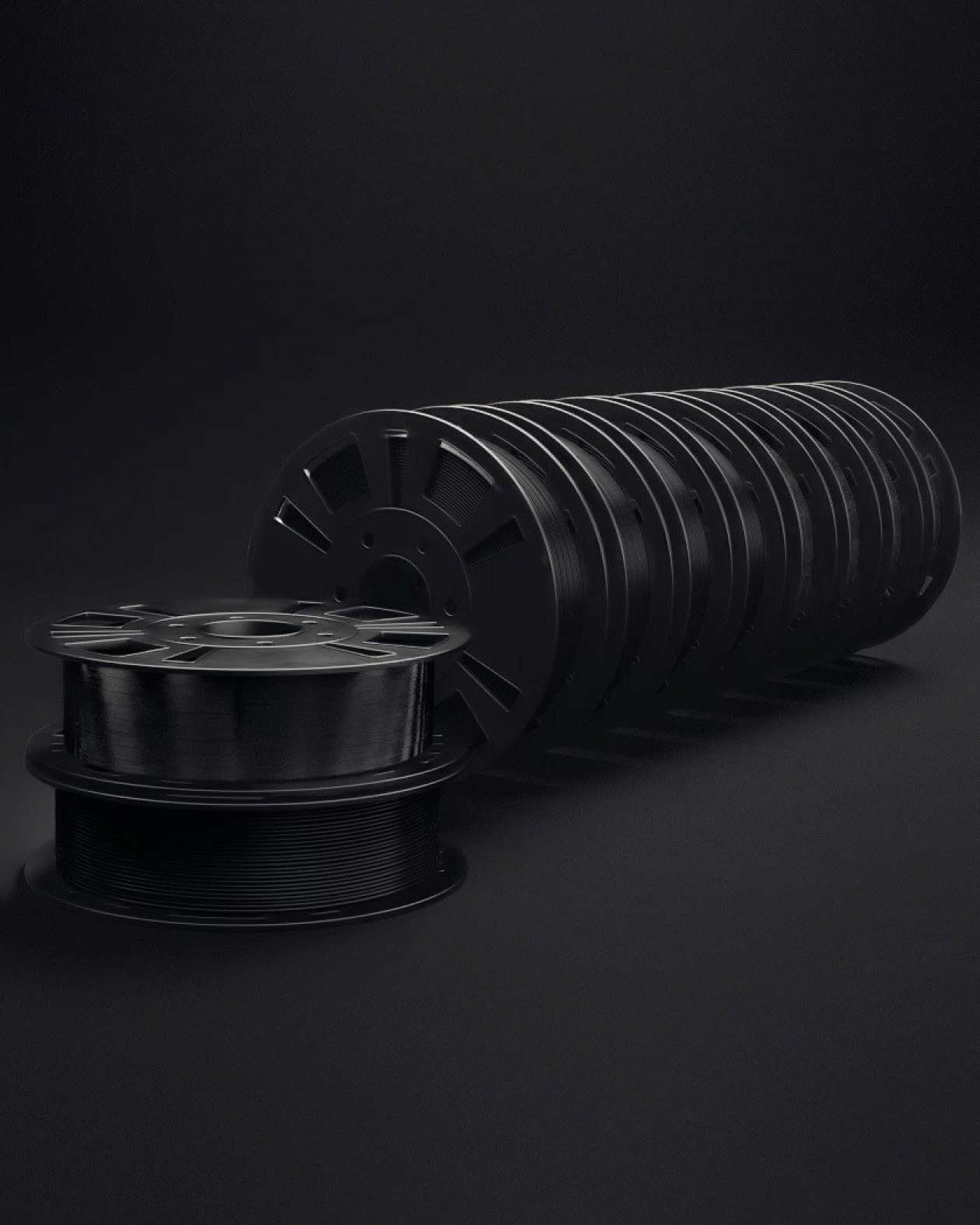 Widest range of materials
Fiber™ prints with two printheads—one dedicated to continuous carbon fiber and fiberglass tape; one dedicated to chopped carbon fiber and fiberglass-reinforced filament. Designed for versatility, the printer supports a wide range of fiber-reinforced composites to enable a broad set of applications from consumer electronics to automotive.
PEKK + Continuous Carbon Fiber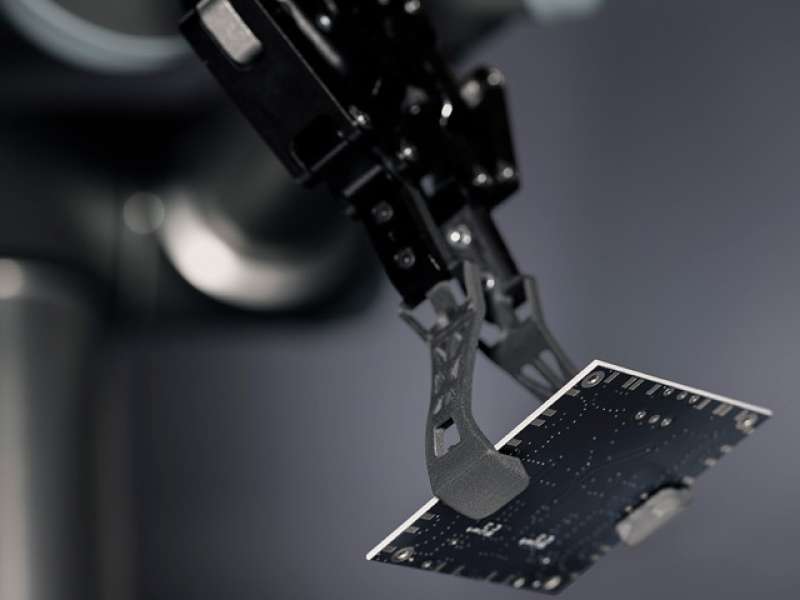 PEKK is characterized by its high tensile and compression strength, resistance to chemical abrasion and ability to withstand high temperatures (above 250­­ °C). When reinforced with carbon fiber, the resulting parts are exceptionally durable and safe for operations where ESD compliance is required.
PEEK + Continuous Carbon Fiber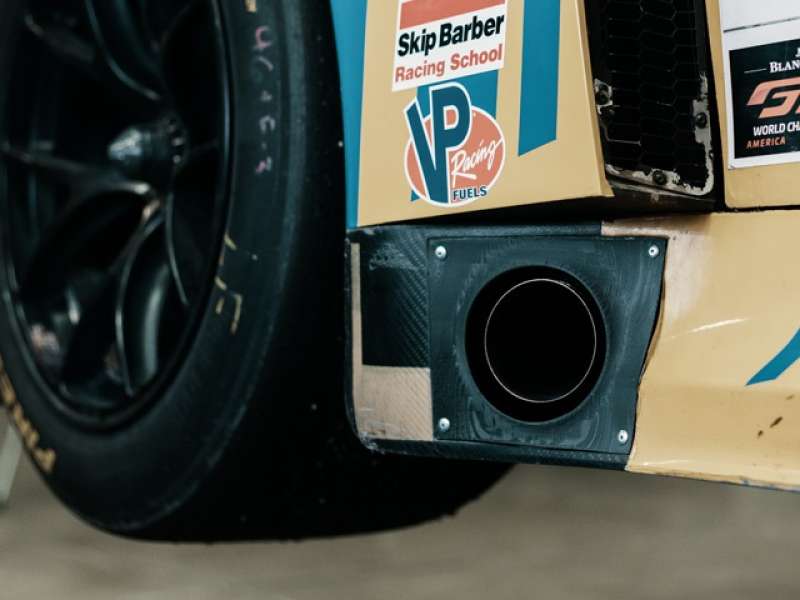 PEEK is characterized by its exceptional mechanical properties. In addition to high resistance to surface abrasion, it is inherently flame retardant, and can withstand high temperatures (above 200­­ °C). When combined with continuous carbon fiber, the resulting composite is strong, stiff and well-suited for extreme environments.
Nylon (PA6) + Continuous Carbon Fiber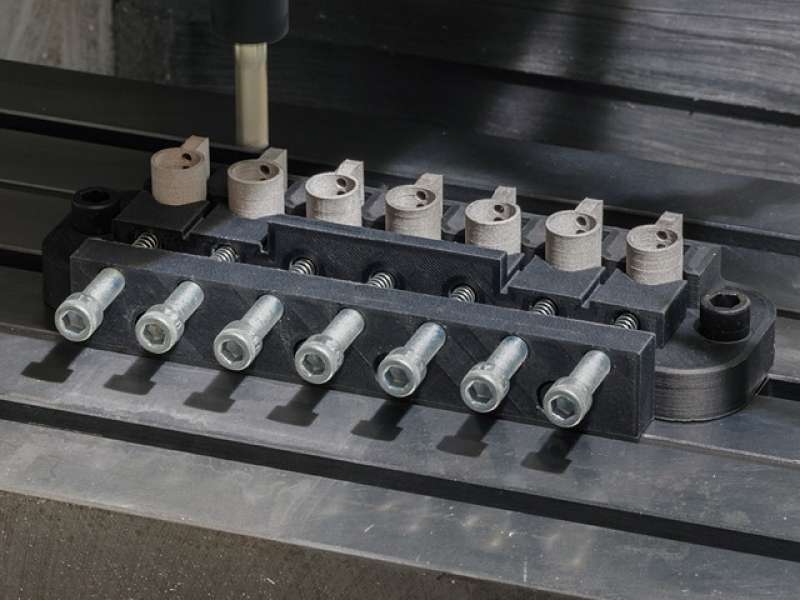 Our PA6 nylon with carbon fiber reinforcement boasts a tensile strength 30x stronger than ABS and a high fatigue level—making it great for high-wear manufacturing jigs and fixtures.
Nylon (PA6) + Continuous Fiberglass
Fiberglass-reinforced nylon is a low-cost material which renders lightweight, high-strength and corrosion-resistant parts—making it ideal for sporting goods applications where parts are exposed to the elements and have a low per-part target cost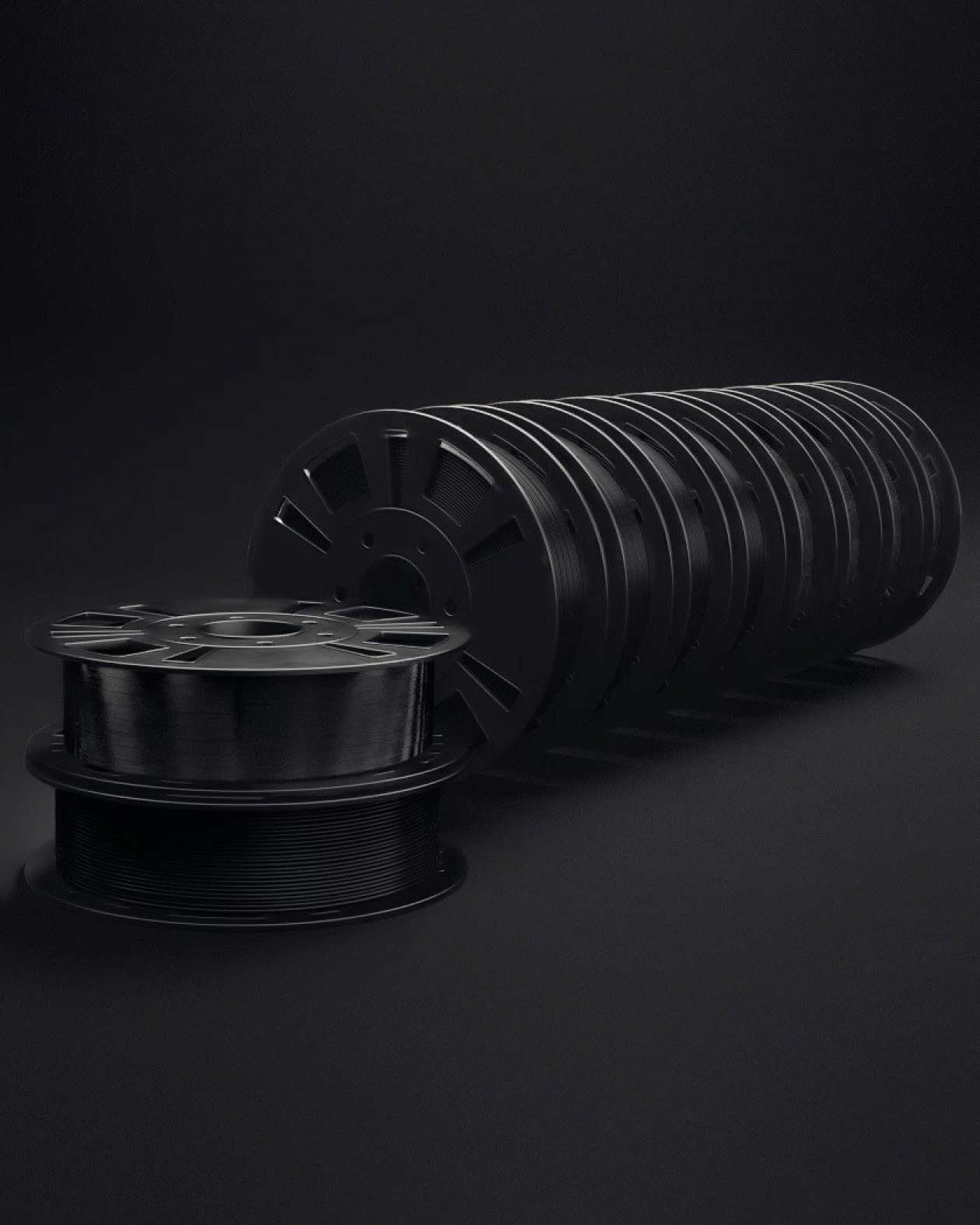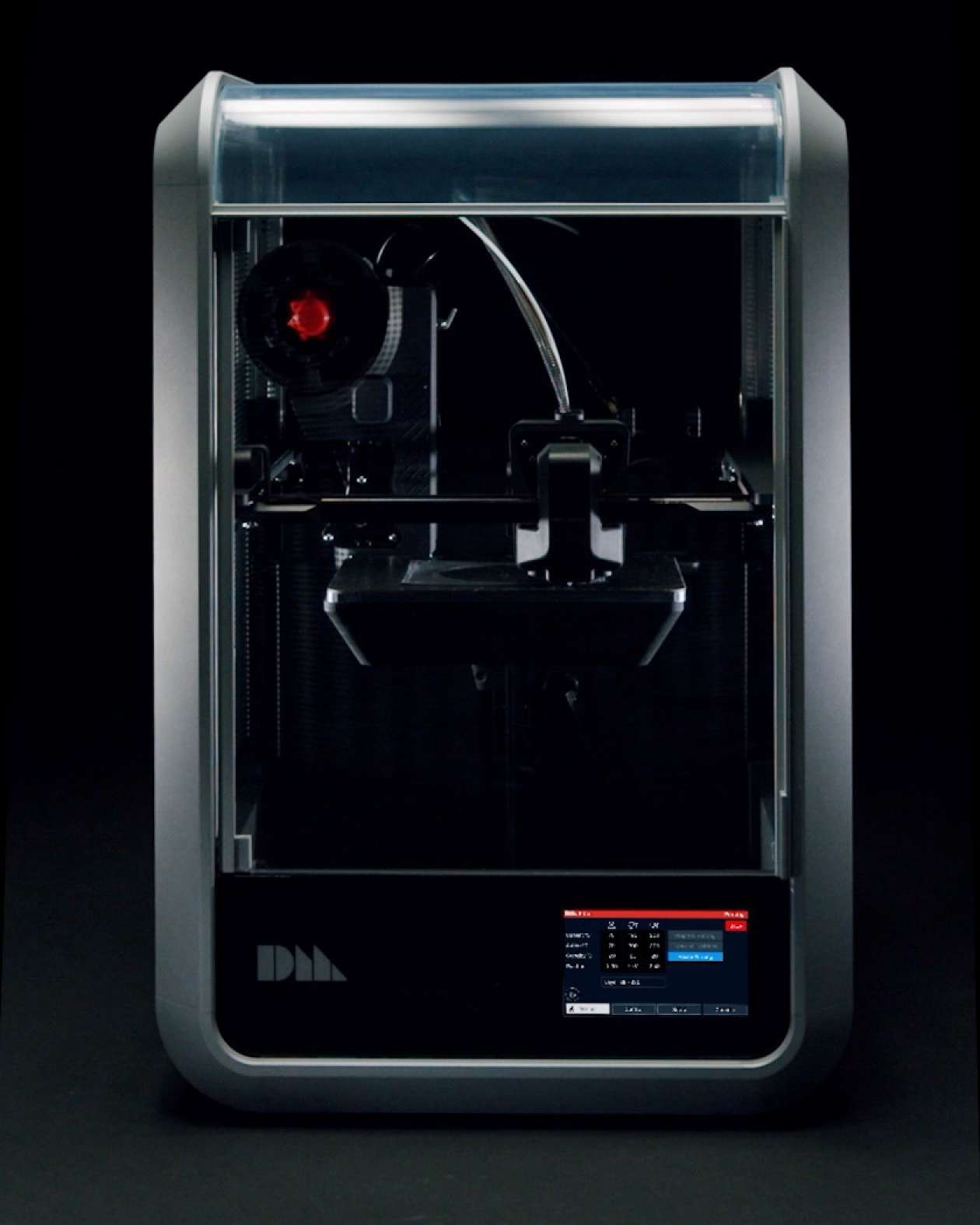 Accessible to all
With a wide range of materials, easy-to-use platform, and affordable subscription tiers, Fiber™ offers high-quality composite 3D printing at a price point every engineer and designer can access.
Easy to use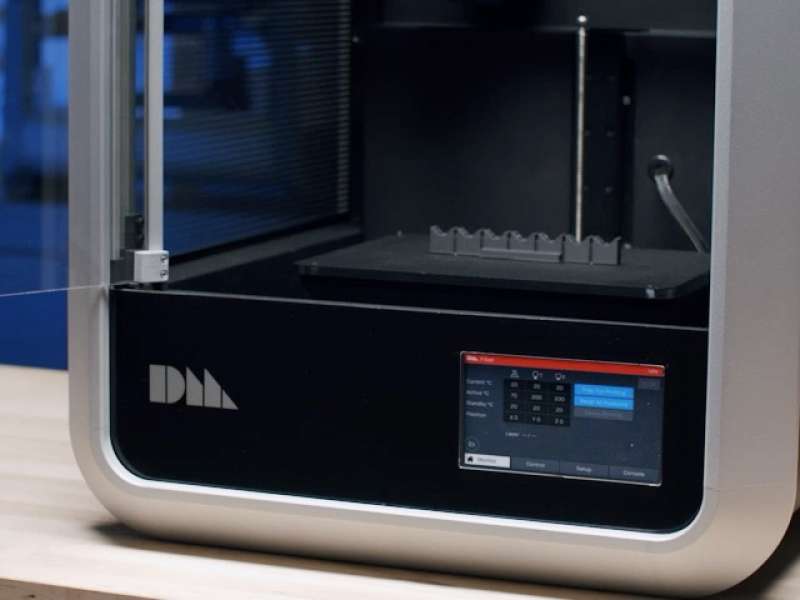 In a matter of minutes, users can begin 3D printing industrial-grade composites from the comfort of their desktop. Entry-level settings and opt-in advanced controls allow every engineer to produce high-quality composite parts at the press of a button.
Affordable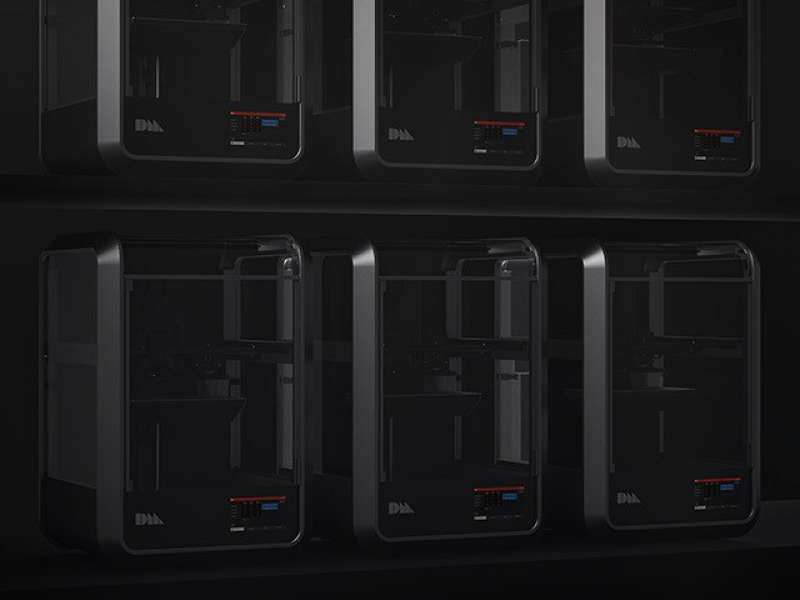 With introductory pricing starting at just $3,495/yr and boasting superior materials and a large build envelope, Fiber™ offers unrivaled utility at just a fraction of the upfront cost of other industrial continuous fiber composite printers.*** With Fiber™, engineers no longer have to trade between high quality, speed, and affordability.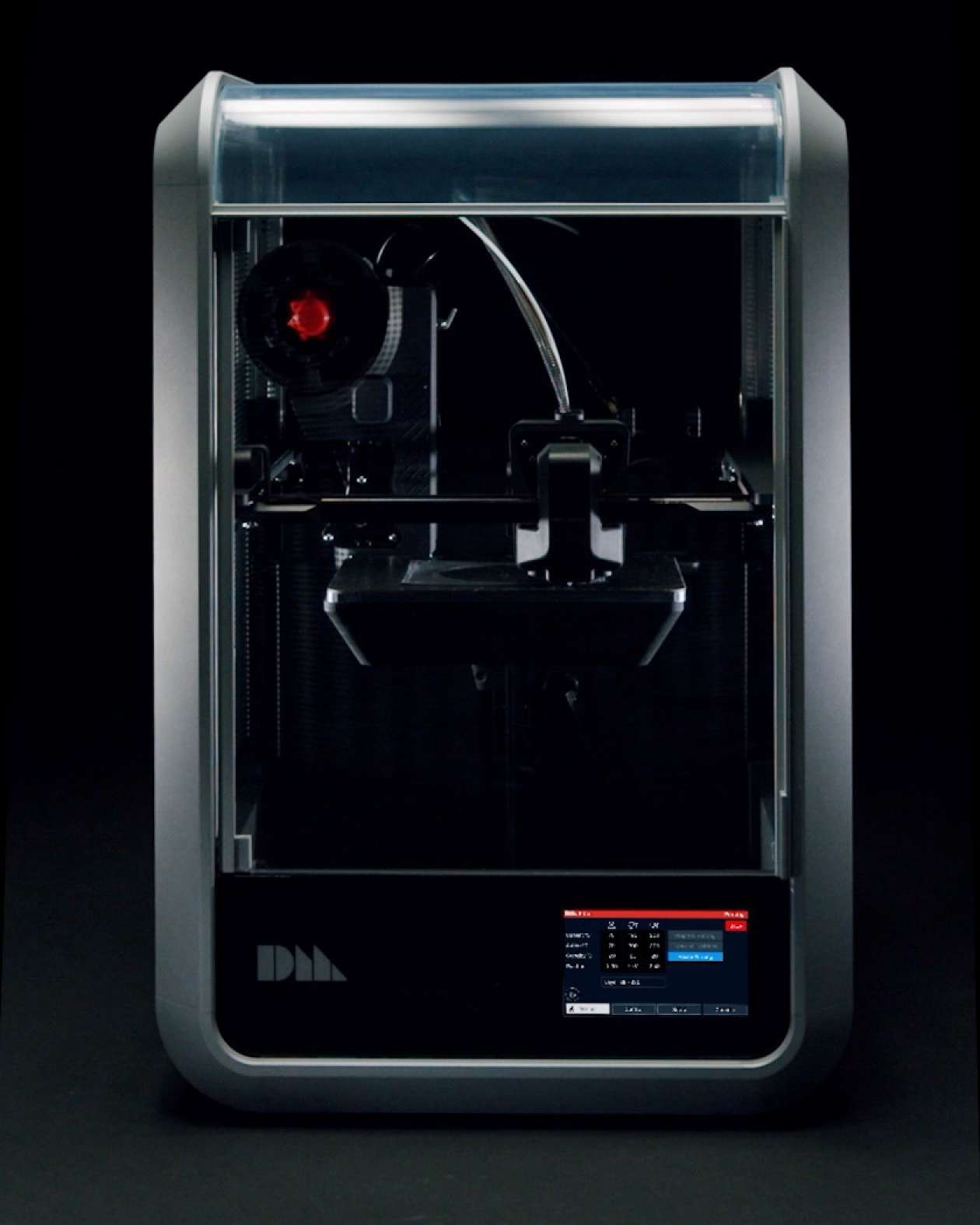 Material performance
Continuous fiber composites exponentially expand the material performance landscape by a factor of over 60x.
Chopped Fiber

---

Most thermoplastic printers fall within a narrow range:

— <8 GPa tensile modulus
— <100 MPa strength

Minor enhancements within this range are achieved via modifications to polymers or with the addition of chopped carbon fiber and fiberglass fillers.

Continuous Fiber

---

Existing 3D-printed polymer and composite materials only account for a small fraction of engineering needs.

Continuous fiber printing expands this landscape to enable stronger, lighter-weight components.


— Over 75x stiffer than ABS
— Over 60x stronger than ABS
How it works
Fiber™ features two printheads—one dedicated to deposition of continuous carbon fiber or fiberglass prepreg tape (μAFP), one dedicated to extrusion of a chopped carbon fiber or fiberglass filament.
Prep

---

Generate geometry, review loading conditions, and identify areas for reinforcement.

Reinforce

---

Selectively reinforce with continuous carbon fiber or fiberglass μAFP tape along critical load paths.

Print

---

The Fiber™ printer utilizes a dual-deposition print method to build parts layer-by-layer in both chopped carbon fiber or fiberglass filament and continuous carbon fiber or fiberglass µAFP tape.

Part anatomy

---

Parts printed on Fiber™ feature a chopped fiber shell and solid, continuous carbon fiber or fiberglass reinforcements.
Part Gallery
Fiber™ applications span a variety of industries including manufacturing, tooling, automotive, consumer, electronics, and marine.
---

Found on a BMW hill climb car, this duct reroutes air from the front of the car to cool its brakes.

---

The ski binding heel track attaches to the base plate on a ski, allowing the heel binding to be adjusted.

---

Rocket Tail Cone

PEEK + CF

This part sits at the end of a rocket, redirecting air for optimal aerodynamics

---

Used in wheelchair curling, this part allows athletes to push curling stones from a seated position.

---

This part attaches a rear-view mirror to the roll cage on a BMW race car.

---

A hydrofoil mounted on the underside of a surfboard, the fin enables foot-steering and improves stability.

---

GRIT Lever Connectors

PA6 + FG

A pair of these level connectors are used in custom, all-terrain wheelchairs.

---

Balance Shaft Gears

PEKK + CF

This part is a balance shaft gear used in an automotive turbocharger to reduce vibration.

---

Press Brake Tooling

PA6 + CF

These press brake tools are used to bend aluminum sheet metal.

---

Bike Pedal Crank

PA6 + FG

Connecting arm responsible for attaching a pedal to the rear wheel crankset of a bike.

---

Assembly Fixture

PA6 + CF

This fixture is used to hold a sheet metal housing while fasteners and electronics are installed.

---

Skydiving Camera Mount

PA6 + GF

This mount attaches a camera to the helmet of a skydiver.

---

BattleBots Bot Motor Housing

PEEK + CF

Created for a BattleBots, this motor housing was custom-designed to hold an electric motor.

---

Ultra high frequency radio housing for use in a cubesat.

---

This fixture is used to hold metal injection molded shrouds for secondary machining operations.

---

This heat shield protects the surrounding area of the car from hot exhaust.

---

Machining Fixture

PEEK + CF

This fixture holds lock barrels in place during a secondary reaming operation.

---

Custom rocket fin used for an experimental testing rocket.
Applications by Industry
Explore applications for 3D printing across a range of industries.

* Fiber™ uses unidirectional μAFP tape. The same type of industrial fiber material used to manufacture the highest performance fiber parts.

** Built with unidirectional μAFP tape, widely considered to be one of the highest performance structural materials available.
***Based on published list price of comparable industrial continuous fiber composite printers available as of 10.31.2019, pricing subject change.
The uses depicted are actual uses by customers based on professionally designed parts using the Fiber™ printer. What you design, print, build, and use is your responsibility. Build responsibly.