11/18/2020
Additive Manufacturing 2.0
Metal 3D printing has already had profound impacts on prototyping and manufacturing tooling, but with the ability to mass produce highly complex end-use parts, Additive Manufacturing 2.0 is poised to transform the manufacturing landscape. Join Desktop Metal on November 18, 2020 for a free conference about the ways next-generation additive technologies like binder jetting unlock benefits like generative design, tooling free manufacturing and mass customization. You'll also hear from Desktop Metal customers who are implementing AM 2.0 solutions to unlock throughput, repeatability, and competitive part costs.
Join us for this virtual event on November 18th. If you can't make that date, sign up and we will share the recording with you post-event!
Sign Up Now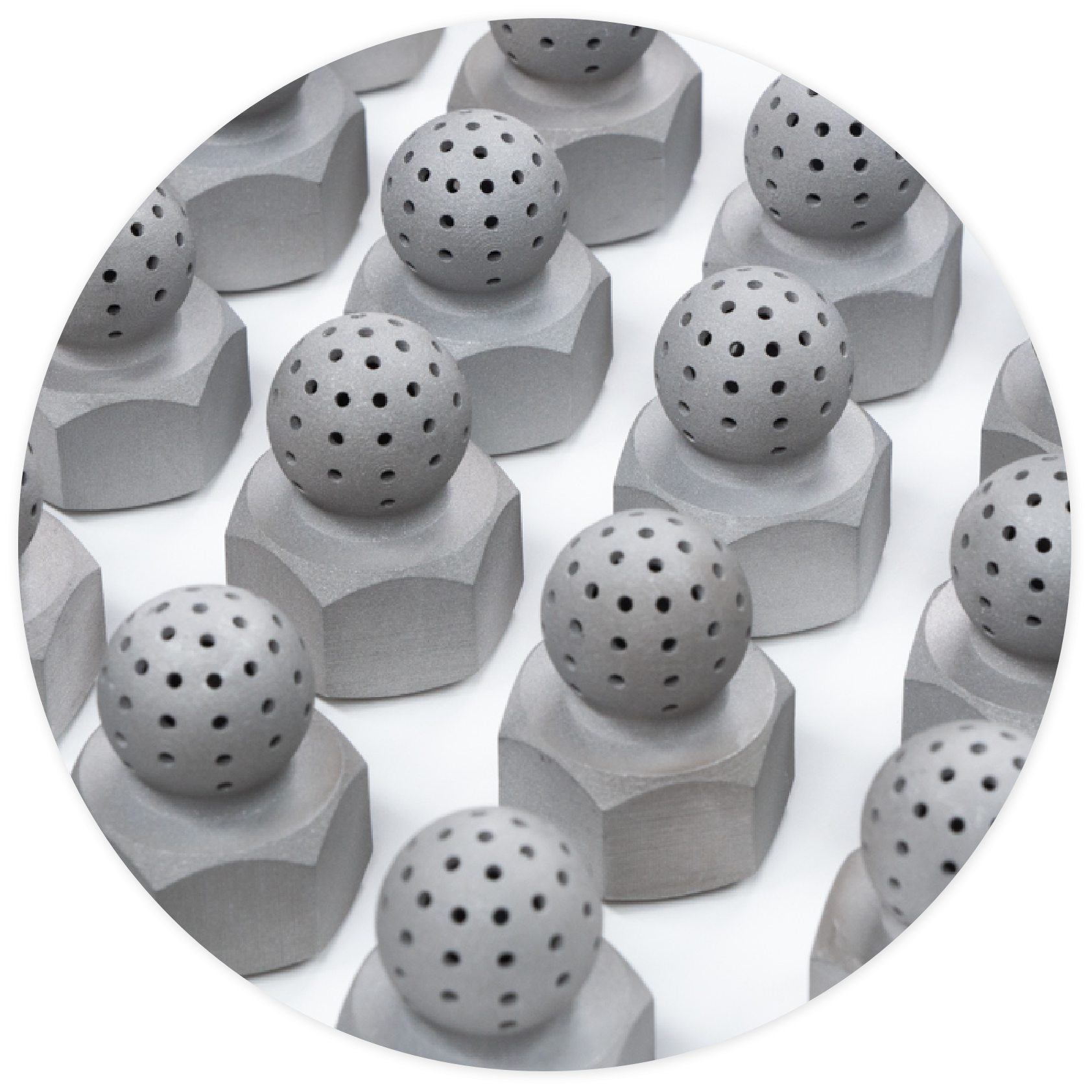 Agenda
01_Introduction to Additive 2.0

Additive 2.0 is set to transform the way parts are manufactured and products are made. This keynote session will include Industry expert Terry Wohlers of Wohlers Associates, Desktop Metal CEO Ric Fulop, CTO Jonah Myerberg and MIT professor John Hart. The group will discuss why we are approaching this inflection point for Additive Manufacturing and what Additive 2.0 means for the global manufacturing industry.
02_Deep Dive: Binder Jetting Technology
In this session, Desktop Metal CTO Jonah Myerberg and VP of Product Arjun Aggarwal will showcase the binder jetting technology that enables Additive 2.0. They will detail what makes the Production System and Shop System able to mass produce highly complex end use parts at scale.
03_Selecting a binder jetting solution: Key criteria and competitive landscape
Hear from a leading independent research firm about the key selection criteria manufacturers should consider when choosing a binder jetting solution, a review of leading alternatives, and the competitive landscape in binder jetting.
04_Additive Manufacturing 2.0 Applications
In this session we will cover the vast library of applications for Additive Manufacturing 2.0. There will be part examples and case studies, including part cost and throughput data.

05_Live Sinter: Advanced predictive sintering technology

Live Sinter™ is a first-of-its-kind software, delivering both speed and ease to the sintering process.
The software simulates the complex deformation and compounding forces that a part will experience during sintering, and in just minutes generate adjusted part geometry for printing. In this session we'll showcase how the product works and its impact on part repeatability and cost.
06_Customer Panel: Additive 2.0 in action
In this session, hear from our customers, who are using metal additive manufacturing today. Learn about the parts and applications they are using the technology for today and where they see it taking their business in the future.

07_Ask Us Anything
To conclude the day, we will open up to attendees for an "Ask Me Anything" session, where Desktop Metal product and engineering teams will be available to answer any questions you may have about our systems and technology.

Sign Up Now
Please fill out the form below to register for our Virtual Event:
Title: Additive Manufacturing 2.0
Date: 11/18/2020
Time: 10:00 AM - 3:00 PM EST
Registrants can join for as many sessions as they prefer.